Bans hinder international student travel
Share - WeChat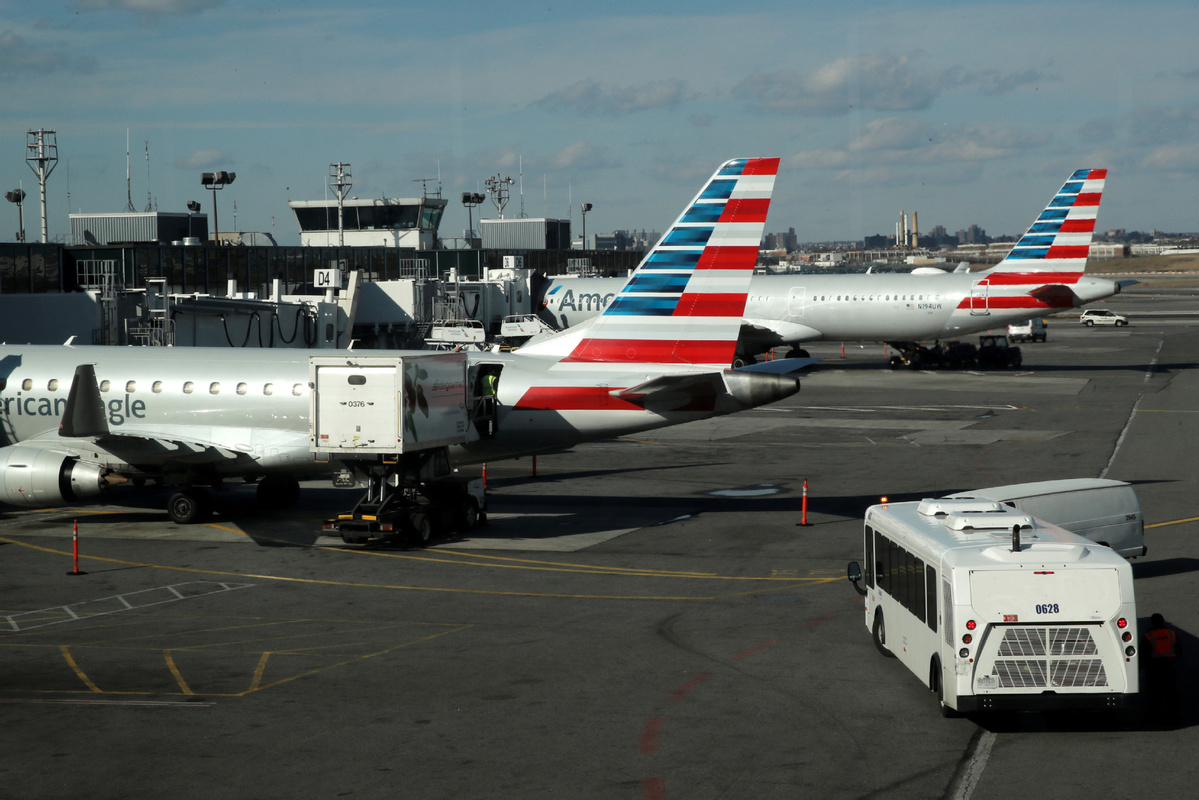 US universities are using measures ranging from videoconferencing to online assignments to help Chinese students whose study plans have been disrupted by recent travel restrictions.
"The coronavirus affected three constituencies at NYU (New York University): students from China who were scheduled to study at our New York campus, students studying at our degree-granting NYU Shanghai campus and students planning a study-abroad semester in NYU Shanghai this spring," said Beth Kwon, associate director of the office of public affairs at NYU.
Hindering some Chinese students from resuming their studies after the winter break are travel restrictions from the US government, visa issues and flight cancelations.
"We have had a small number of students (less than 30) withdraw for the semester because they were not able to return," said Chris Harris, senior director of strategic communications at the University of Illinois at Urbana-Champaign.
In early February, the US government enacted a travel restriction for all foreign nationals who were on the Chinese mainland in the two weeks prior to entering the US.
The US embassy and consulates in China suspended all regular visa services earlier this month and sent home all "nonemergency personnel and family members of US government employees", leaving the facilities understaffed.
Next came the cancelation of flights between China and the US. United, American and Delta airlines all announced they were suspending service between the two countries until late April. Airlines from other countries also significantly reduced the number of flights in and out of China.
Kwon said that roughly 175 NYU students were unable to leave China before the travel restrictions began.
The new semester started Jan 27, and the school has been "in contact with them individually to provide technological accommodations that would enable them to start the semester with everybody else", she said.
Those measures include attending class via videoconference and accessing class recordings and materials online, according to a message sent to NYU students.
"Initially, we had thought these would be short-term measures, but as the situation evolved, we've had to work with each student on a case-by-case basis to arrange an appropriate longer-term solution," said Kwon.
The coronavirus outbreak is affecting prospective students as well, with some standardized test providers suspending exams. Test results are an essential part of the college application process and are typically due in February and March.
Educational Testing Service (ETS), the company that runs the exams for TOEFL (Test of English as a Foreign Language) and graduate school admission, the GRE (Graduate Record Examination), announced this week they canceled the two tests in China through the end of March.
The SAT exam, widely acknowledged as the primary college-entry test for US schools, is administered by the College Board, which canceled registrations for all students traveling from China to other countries to take the test on March 14.
"I will have to take a gap year in 2020 if ETS does not offer extra TOEFL test dates in April," wrote Weibo user Noniio, who claimed that testing spots are running out in April, with very few left in May.
Her point was echoed by hundreds of Chinese students at different levels who are applying to US schools this year.
NYU is among the US schools responding to the situation by postponing application deadlines or accepting alternatives.
"NYU will accept Duolingo English Language Testing for transfer students impacted by the cancelation of TOEFL and IELTS (the International English Language Testing System) exams for those seeking to transfer for fall 2020," Kwon told China Daily.
The University of Washington, the University of Pittsburgh and the Georgia Institute of Technology are among those suggesting on their websites that a special adjustment or extension could be available upon request to Chinese applicants.
Similarly, foreign students who planned to study in China must now make alternative plans.
On Feb 2, the US State Department issued a Level 4 travel advisory, its highest level, warning US citizens not to travel to China.
"All those students who were planning on studying abroad in Shanghai this semester were reassigned to other locations in the NYU global network within a matter of days," said Kwon.
According to the school, more than 600 students were preparing to study in Shanghai, with more than 800 remaining in Shanghai.
"For the half of the students at NYU Shanghai who are Chinese nationals, travel restrictions and visa and immigration issues were impediments to their studying elsewhere," Kwon said, so the students have resumed class remotely this week.
The Chinese Ministry of Education is asking all higher-education institutions to postpone the start date of their 2020 spring semester.
"We will resume face-to-face classes on campus as soon as appropriate and practical and consistent with the guidance of local government officials," she added.