Putting in a good word
Share - WeChat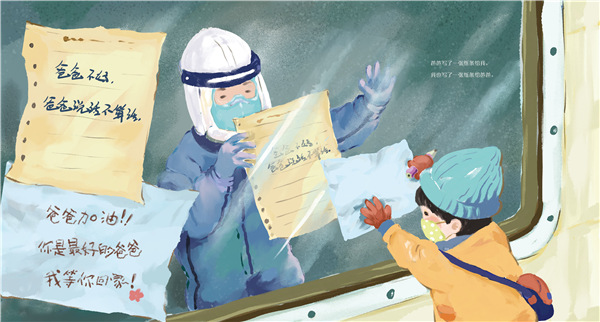 Book publishers and authors seek to inspire, entertain and educate with the release of varied literary materials in multiple formats.
Words and illustrations can sometimes provide a clearer picture of everyday heroics. Illustrator Sun Wentao, confined to his study in Wuhan, Hubei province, the epicenter of the novel coronavirus outbreak, has been inspired by the heroes battling the virus, drawing sketches for an upcoming picture book that addresses the epidemic.
Sun and the other members of the illustration team felt the urge to produce the book as quickly as possible. They felt duty bound, in such a critical period, to tell these stories in a way that everyone can understand.
Despite being homebound in their individual residences and without all of the necessary drawing tools, Sun and his colleagues managed to complete illustrations for the 40-page picture book, titled Waiting for My Daddy. They released a digital edition for free circulation on Feb 12, just 17 days after the idea was initiated by Changjiang Children's Press. Normally the timeline for such a task can be measured in months.
Two audio versions, one narrated by an adult, one by a boy, were also released. Meanwhile, a namesake song was created to accompany the book. It is yet to be decided whether it will be published in print.
"We are so happy that, with our combined efforts, we could create the picture book in such a tight schedule," Sun says with a smile.
Sun and his colleagues at the Wuhan-based publisher have been witnesses of, and impressed by, the contribution of doctors and nurses fighting to save lives at the front line of the epidemic, according to He Long, president of the Changjiang Children's Publishing Group, which runs Changjiang Children's Press.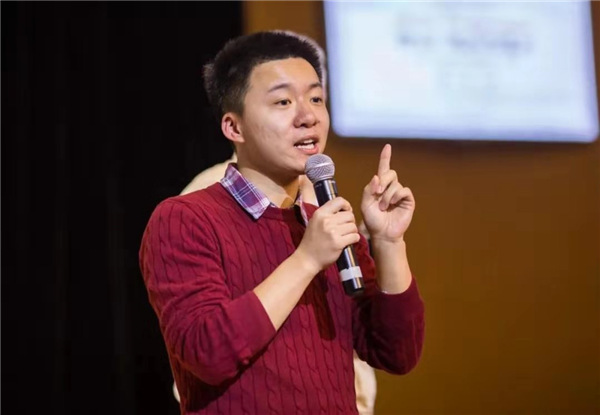 He says: "We're touched by the courage and determination of these medical workers and many from other walks of life that are involved. We want to fight against the virus together with them-with the book, we are eager to inspire young readers, making our contribution with what we're good at."
Sun and other illustrators, as well as the book's author, Chen Ying, are all the publisher's employees.
The idea of making the picture book came after the team was deeply moved by a news photo showing a mother in army uniform wiping tears off her girl's face, before leaving for Wuhan on Lunar New Year's Eve. That scene turned out to be the inspiration, says Yao Lei, editor-in-chief of Changjiang Children's Press.
"Many children of working parents have similar experiences, especially when their parents have to leave for work. And at this critical time, the sad farewell to their parents seems even harder for children," Yao says. "These parents had little time to fully explain their absence from Spring Festival reunions upon receiving the call to join the mission."
Most Popular