Cloud recruitment gains popularity in spring talent market
Share - WeChat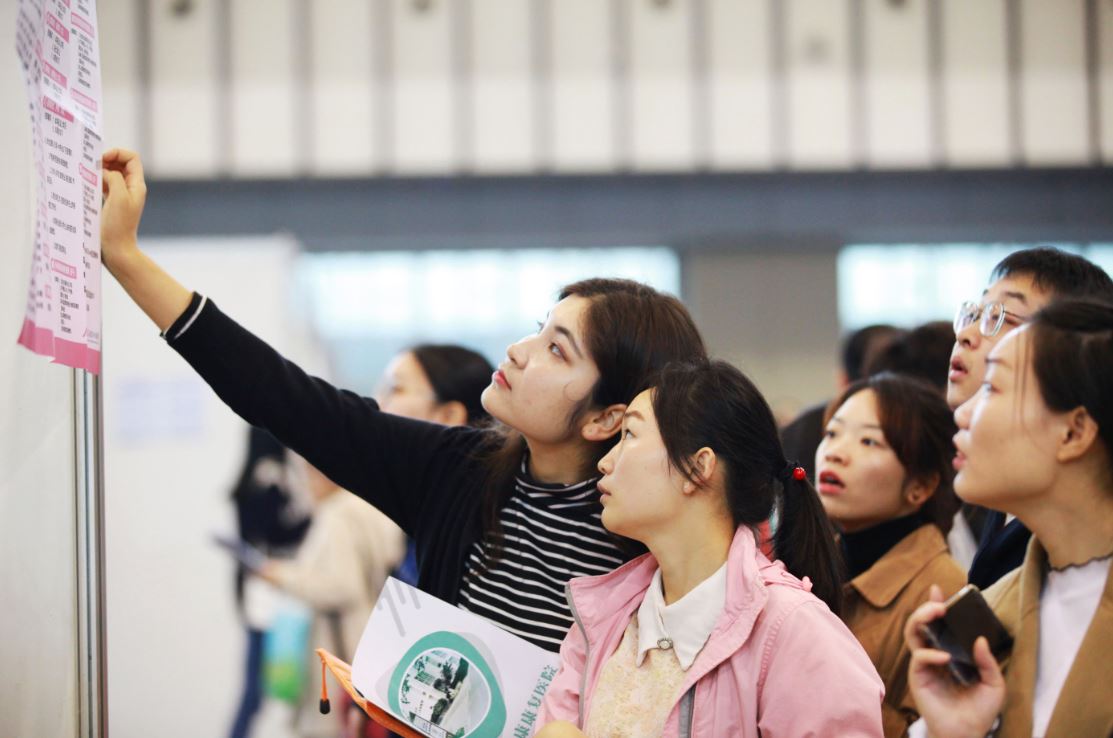 Cloud recruitment has become popular during the spring talent market, with demand for logistics, fresh food e-commerce and online education talent seeing huge increases, Securities Daily reported Tuesday.
A growing number of enterprises including Huawei, Tencent, Suning and Hema Fresh are launching cloud recruitment, which means job seekers could get their offers via online interviews, and even start their online work right now.
On Feb 13, the official WeChat account of Xinsheng Shequ, Huawei's official employee community platform, said the 2020 fresh graduate recruitment is underway. In order to guarantee health and safety, job interviews will changed from in-person to online video interviews.
On Feb 14, online game company Giant Network launched "no touch recruitment". All job seekers can send in their resumes online, and interview online. In addition, Tencent, JD and Hisense earlier also announced they will adopt online remote interviews.
Zhang Ying, director of the employment promotion department of the Ministry of Human Resources and Social Security, said last week that employers are encouraged to interview and sign contracts with college graduate job hunters online.
Compared with offline recruitment, online recruitment is more efficient, faster and safer, a source from Cloud Walk, an artificial intelligence enterprise, told the newspaper.
Between Feb 3 to 13, the number of video interviews used increased by more than 20 times compared to the first week of the autumn season, said a source from Boss Zhipin, an online recruitment platform in Beijing.
Besides the change in interview method, another notable change is the market demand.
According to a report by Boss Zhipin, the novel coronavirus pneumonia outbreak has had less impact on market demand for property management and service and supermarket retail talent, especially logistics, fresh food e-commerce and online education.
During the second week after the Spring Festival holiday, the overall recruitment was recovering, with market demand rising 28 percent from the previous week, the report said.
Since companies have resumed production, market demand for talent is polarized. On the one hand, demand for the tourist industry talent was no less than one quarter of the same period of last year, while the advertising media sector saw a decline of more than 70 percent.
On the other hand, logistics, fresh food e-commerce and online education, which have been less impacted by the novel coronavirus pneumonia outbreak, faced a talent gap, and recruitment was in full swing.
On Feb 7, Suning Logistics issued a "talent sharing" plan, providing jobs such as sorting, packing and delivery for people whose job is temporally affected by the epidemic.
Hema Fresh, a fresh food chain backed by Alibaba Group Holding Ltd, launched a new round of recruitment on Feb 12, with about 30,000 first-line positions available. Alibaba's logistics unit Cainiao, together its logistics partners, published the spring recruitment plan on Feb 13, with 20,000 vacancies available across the country.