In the head of a Frenchman amid the epidemic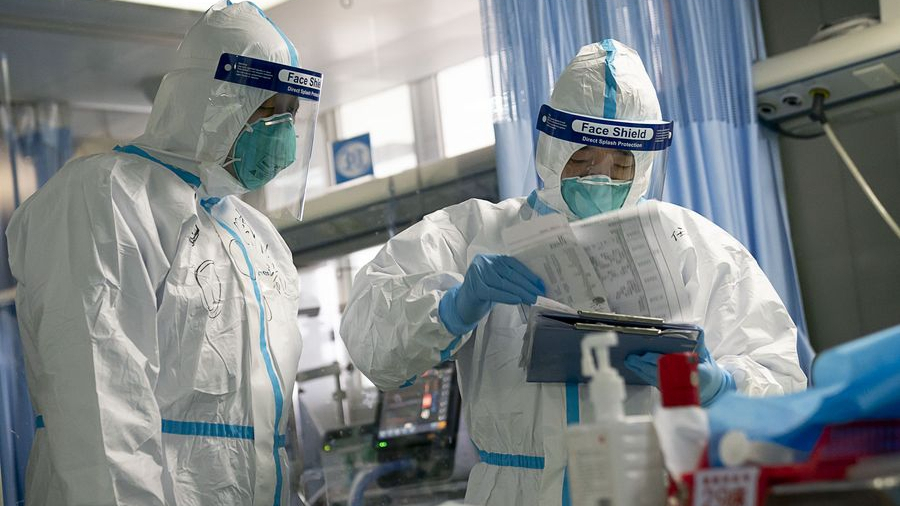 China is now experiencing a collective struggle triggered by the spread of the coronavirus. The country is fighting it with extraordinary courage, self-sacrifice and community spirit. What could be going on in the mind of a foreigner caught up in this epidemic? Nothing complicated, really.
I'm staying!
I've only lived in China since 2017. It's not much compared to other foreign people, but the value does not wait for the number of years and each one builds his representation of China according to his own experiences. With the coronavirus, my parents and relatives were a bit worried at first, but I quickly reassured them. I am exactly where I need to be. In this kind of situation, one question always comes up: How do ordinary people experience an extraordinary event? In the reality, nothing changes in the way we live, but our brains incorporate the probability that everything could turn upside down in an instant. Tensioning this balance makes us react in a very personal way, both Chinese and foreigners.
To my great surprise, many of my Chinese friends asked me if I didn't want to go back to France. Some showed their understanding by anticipating my departure and others even thought I had already left! However, like many foreigners, China is the country that welcomed me and gave me new opportunities. Just as one does not abandon a friend in need, my choice was not to leave China at the first sign of trouble. It is a firm and definitive choice, ethical even. Is it a truly courageous act? Not at all. Of the 64,000 French people living in China, only about 300 have been repatriated to France, exclusively those living in Wuhan. In Beijing, a whole prevention mechanism has been put in place. In my building district, the residents' committee is doing everything it can to stop the epidemic: access badges, temperature control at the entrance, premises regularly disinfected several times a day.
It is a sense of security and solidarity that I feel when I stay in China, especially when I see the sense of responsibility among the Chinese.
Positive energy
Being confined to one's apartment does not mean being terrified to go out for a walk on the street, take public transportation or go shopping. Where I live, time passes slowly, far away from media hysteria and even further away from fake news and crazy rumors. I try out new recipes, I plague against the stench of stupidity and international cowardice when the victims are all Chinese, I do the big New Year's clean-up.
The most important thing is to be connected to the Chinese social networks and its circles of friends. This is above all practical since it is a matter of keeping up-to-date with the evolution of the epidemic and the rules to be respected. I was also impressed to see that the hygiene and prevention recommendations have been translated into almost all languages. But it's also fun because I discover the hidden life of my Chinese friends: Working in pajamas at home all day long, inventing cosplay days for your children, or going to discover a deserted subway during rush hours. Crowded places like shopping malls, cinemas, parks and restaurants are obviously closed to the public, but I can't help noticing that fast-food restaurants remain open -- so we have a chance to kill the coronavirus with soft fries before spring really sets in. While we wait for this glorious hour, the Chinese capital is making sure that we have everything we need and is therefore allowing us to take a step back from the epidemic.
Chinese or foreigners in China, we are not paralyzed by the fear of the coronavirus. We are driven by a positive attitude that is already looking to the future and the many outings with friends that we will have to catch up on.
Most Viewed in 24 Hours
China Views