Rebound expected in dining and travel spending
Share - WeChat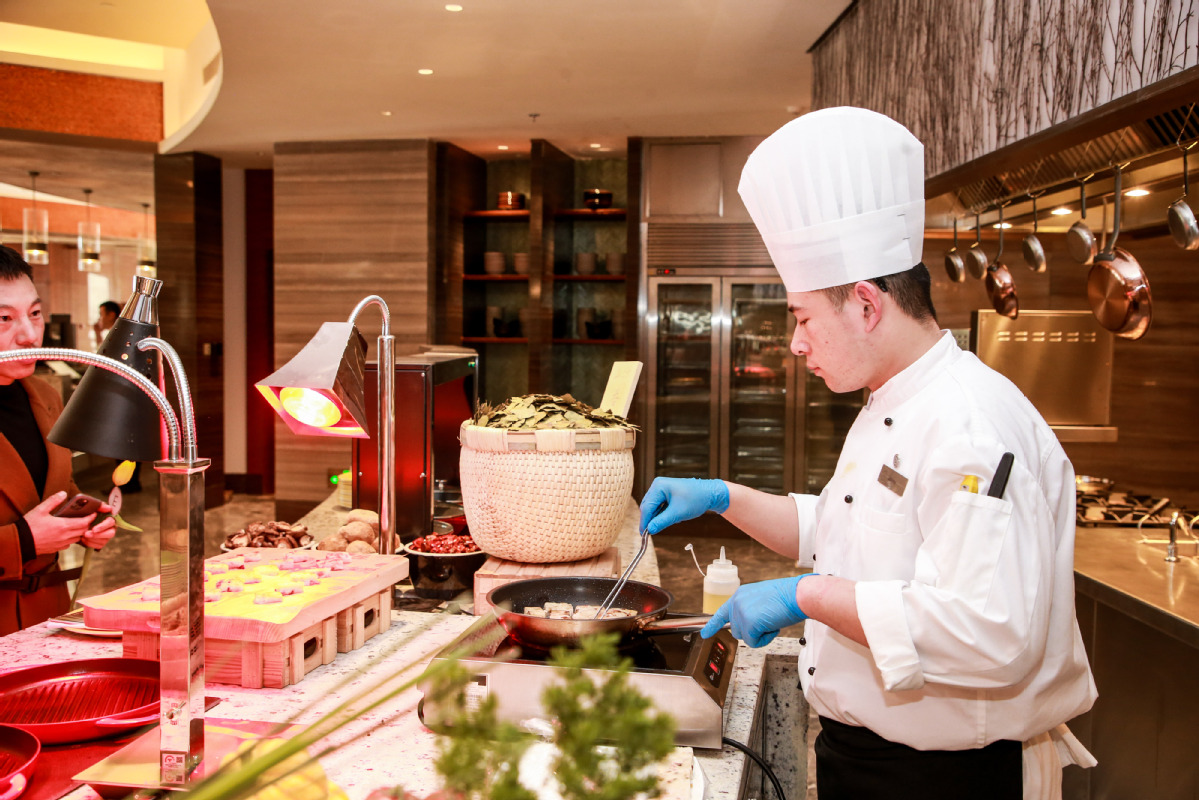 Out-of-home dining, entertainment and travel will likely see the strongest rebound in the future after being hammered by the novel coronavirus epidemic, but the luxury segment may continue to face enduring pain, a new survey said on Monday.
Other sectors poised for rebound include food and beverages, cosmetics and apparel, said the survey conducted by consultancy Kantar based on 24 categories and involving 1,000 Chinese respondents, whose changing shopping patterns provide a clue to where consumption will head whenever the outbreak draws to a close.
A majority of the surveyed consumers, including 200 from Hubei province-which is seen as the epicenter of the epidemic, have canceled all planned spending related to outside dining, entertainment and travel. Another 17 percent said they have cut their expenses.
But these industries stand to gain a considerable rebound, with 82 percent of the respondents indicating that they would resume canceled dining once the outbreak is over, 78 percent on travel and 77 percent on out-of-home entertainment.
Those selling advanced and basic epidemic prevention gear, such as masks and hand sanitizers, as well as drugs and nutrition supplements are expected to see a long-term boom. Data suggested that snapping-up these goods will have a lasting effect, with more respondents indicating they will continue to stock up these items even when the outbreak is over.
The epidemic has hurt industries like liquor, cosmetics and apparel in part due to the reduced socializing needs. Yet, recovery trends seem promising, with those reporting additional expenditure far outstripping those with budget cuts.
Data from e-commerce platform Fenqile, which supports purchases through installments, revealed some early signs of recovery as people returned to work following the prolonged Spring Festival holiday.
The site said gross merchandise volume between Feb 6 and Feb 12 climbed 45 percent from the previous week. It gained further momentum by registering a 70-percent rise between Feb 10 and Feb 12.
Cosmetic purchases jumped 1.46 times from the previous week, followed by apparel at 85 percent and sportswear at 71 percent, as Fenqile's customers, who are mainly educated young working professionals, returned to work, the company said.
Consumer preferences can also be skewed by a crisis-and not just temporarily, according to Jonathan Cheng, head of Bain's retail practice in China.
"Fresh produce tends to become more important, benefiting retailers that offer a compelling fresh assortment at keen prices in the most trying circumstances (and beyond)," he said.
Cheng said that food and product safety has now become top consumer priority, with retail brands that have "consistently projected an image of quality and reliability "gaining the most.
But prospects are less rosy for non-discretionary spending like luxury goods, according to Kantar's figures, which saw 61 percent of respondents trimming or calling off spending. More importantly, 21 percent said that the cuts could be a lasting decision, which is the highest across all industries.
Such change is largely attributable to a more conservative shift in consumption, with more people agreeable to the idea of "saving up for rainy days" over "instant gratification". They will treasure things that money cannot buy, such as more family time and richer spiritual experiences, the Kantar survey said.