Japanese actor Yano Koji: looking forward to see cherry blossoms in Wuhan
Share - WeChat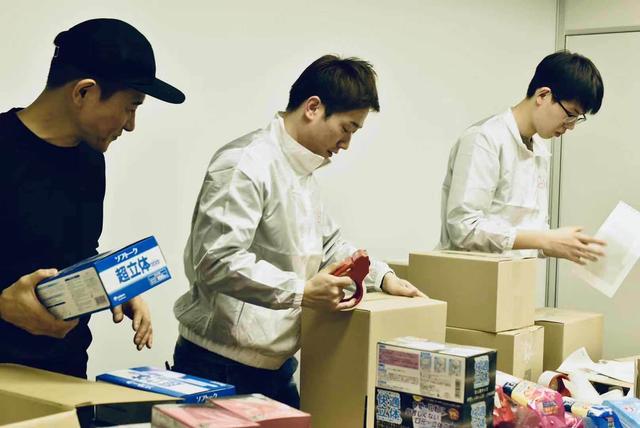 As a Japanese, Yano Koji has seen cherry blossoms numerous times in his home country. But now what he longs to see are the cherry blossoms in Wuhan of southern China.
"When the novel coronavirus epidemic is over, I will go Wuhan and enjoy cherry blossoms while sipping my Japanese seishu (a kind of clear liquor)," he said in an interview with Xinhua.
Wuhan, capital of central China's Hubei province, is the epicenter of the novel coronavirus outbreak where 39,462 confirmed cases were reported as of Sunday, more than half of the total nationwide.
The 46-year-old Yano had appeared in many Chinese TV dramas and is one of the most popular Japanese actors in China. After the outbreak, he soon donated 130,000 protective masks to Wuhan. The news went viral and thousands of Chinese web users expressed their gratitude on the twitter-like Sina Weibo.
"I learned about the epidemic from news reports and was very worried," he recalled. He has some friends in Hubei, and his wife's family is in the adjacent Chongqing municipality.
He made the decision that he would do something to help in the battle against the virus. He met with a friend in Japan who could buy protective masks, and help facilitate donating them to those hardest hit by the virus.
Due to the size of boxes and relevant regulations in Japan, they used as many as 500 boxes for the 130,000 masks.
Packing was a hectic task, which took 10 people almost 20 days to complete. Yano volunteered his time to pack masks whenever he was not working.
Reading thankful messages from Chinese people, he said: "I just did what I should do."
"I began working in China in 2000. Throughout those years I received support and encouragement from many Chinese people, without which I could have never become who I am today," he said emotionally. "I am grateful to China and the Chinese people."
Most Popular