Wang, ASEAN ministers will discuss virus
By MO JINGXI in Beijing and PRIME SARMIENTO and KELLY YANG in Hong Kong | China Daily | Updated: 2020-02-17 15:38




Share - WeChat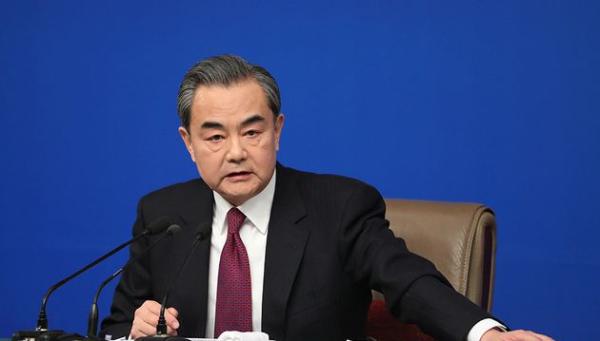 Event to be first major multilateral gathering since start of outbreak
State Councilor and Foreign Minister Wang Yi will attend a special China-ASEAN foreign ministers' meeting on Thursday in Laos to exchange views on joint efforts to combat the novel coronavirus epidemic, Foreign Ministry spokesman Geng Shuang said on Monday.
It will be the first major multilateral meeting on the epidemic since its outbreak in China.
Wang will co-chair the meeting with Philippine Foreign Secretary Teodoro Lopez Locsin, the China-ASEAN country coordinator, Geng said at the ministry's online news conference.
China and ASEAN countries have been in close communication and cooperation since the epidemic broke out, Geng said, and the decision to hold the special meeting "within such a short time" demonstrates the two sides' will and determination to handle difficulties with concerted efforts.
According to the spokesman, Wang will talk about China's measures on countering the epidemic and have in-depth discussions with foreign ministers of ASEAN countries on cooperation to advance joint prevention and control and maintain normal economic and social exchanges.
They will also explore building a permanent mechanism on public health cooperation, Geng said.
Wang's participation in the special meeting follows a chairman's statement issued by ASEAN on Saturday expressing support for China's efforts against the virus.
"As close neighbors, China and ASEAN countries share the tradition of supporting each other through thick and thin," Geng said at the news conference, noting that a special China-ASEAN leaders meeting was held in response to the SARS outbreak in 2003.
In the statement, ASEAN expressed solidarity and heartfelt support for the government and people of China, and for all countries around the world, in their tremendous endeavors to address the epidemic.
It also said that apart from strengthening the coordination of national and regional efforts against the epidemic, the 10-member ASEAN needs to share information, experiences and best practices with China, the World Health Organization and other international partners on the prevention, detection and treatment of the infections.
Lim Jock Hoi, secretary-general of ASEAN, said the Chinese government has taken a series of effective measures to deal with the epidemic.
"ASEAN highly appreciates these measures," Lim told Deng Xijun, Chinese ambassador to ASEAN, in Jakarta on Friday.
Lim said China provides daily briefings on the epidemic to ASEAN, and the communication between the two sides is prompt and sufficient.
In this battle against the outbreak, ASEAN is willing to strengthen its communication and coordination with China on policies and the health sector. ASEAN will join with China in overcoming the difficulties, Lim said.
Xu Ningning, executive president of the China-ASEAN Business Council, said that China and Southeast Asian countries are not only friendly neighbors but also important economic and trade partners. As such, controlling the outbreak is related to the life and health of the people in the region.
The upcoming action plan to implement the Joint Declaration on China-ASEAN Strategic Partnership for Peace and Prosperity (2021-25) will strengthen health cooperation, he said.