Bangladeshis cheer for Chinese people in battle against epidemic
Share - WeChat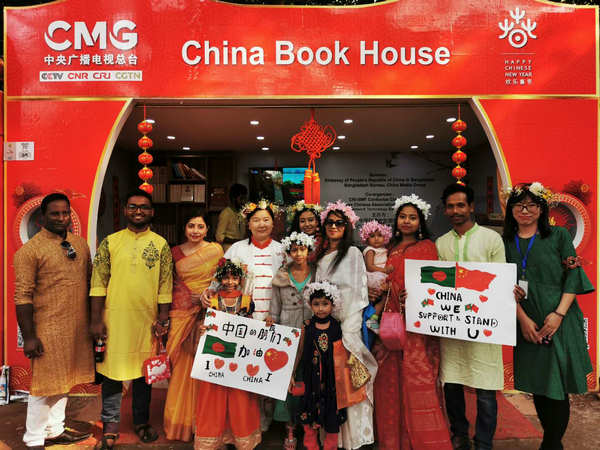 Recently, a booth named China Book House at a book fair in Bangladesh attracted many local people who came to read books about China and wrote comforting words to support Chinese people in their fight against coronavirus outbreak.
Opened on Feb 2, the booth featured more than 60 kinds and 1,000 volumes of books written in Chinese, Bangladeshi and English. The books cover Chinese politics, economy, society, traditional Chinese culture and creative cultural products.
Tea arts, calligraphy and tai chi performance were also featured at the book fair, attracting many readers.
Bangladeshi government officials highly praised the activity contributing to the cultural exchanges between the two nations.
Most Popular