First African waste-to-energy plant gives Ethiopia breath of fresh air
Share - WeChat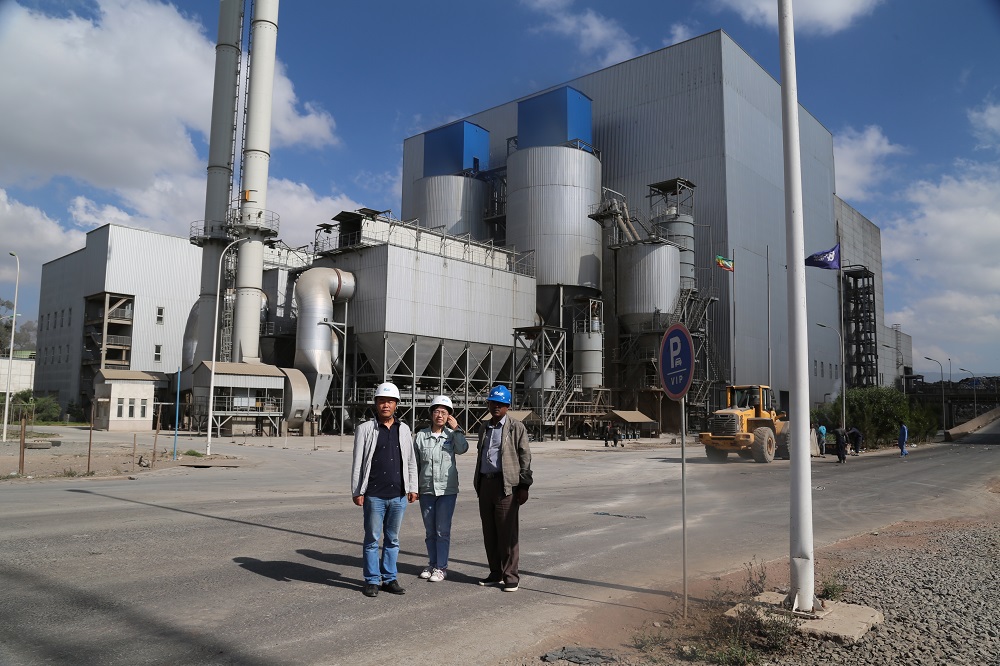 Born and brought up in Koshe in the southeastern part of Addis Ababa, Ethiopia's capital, 29 year-old Habitamu Dagne knows well the positive impact Reppie Waste-to-Energy Plant has brought to neighboring communities and the entire city.
The power plant, first of its kind in Africa, kicked off operations in August 2018 after almost four years of construction. It sits on seven hectares of a total 37 — the 50-year-old Koshe dump site that served as Addis Ababa's only landfill.
Owing to the cheap cost of living and availability of recyclables to collect for income, many families including Dagne's relocated to the area, with some even building makeshift houses on top of the landfill.
"We had to put up with the bad smell emanating from the waste, as well as smoke from the frequent fires either erupting from the methane gas produced by the decomposing trash or started by scavengers in attempts to separate metals from plastics," Dagne said.
A major tragedy struck the dumpsite in March 2017, when a landslide killed 115 people living in the locality and injured several.
In addition to tragedies, respiratory infections and related diseases were common in the community.
"While I earned good money from buying plastic waste and metals from scavengers, the poor environment was harsh on my health. I lost count of the number of times I visited hospital due to respiratory diseases," said Dagne, who is now employed by CNEEC as a driver.
Melsew Yinunie, a liaison officer at Alert Hospital about two kilometers from the dumpsite, said since the establishment of the Reppie Waste-to-Energy facility, cases of food poisoning due to consuming dumped leftovers as well as respiratory infections have gone down.
"Judging from reduction of such cases in the hospital, it's appropriate to say the plant has contributed a lot to the health improvement of neighboring communities," he said.
Constructed by China National Electric Engineering Co Ltd, or CNEEC, jointly with Cambridge Industries Ltd on a turnkey basis on behalf of Ethiopian Electric Power, the plant has provided improved environmental management of the landfill and sustainable management of municipal solid waste in the city.
According to Cambridge Industries Energy, the Reppie facility has adopted modern back-end flue gas treatment technology which ensures almost all the nitrogen oxides, sulphur dioxide, heavy metals and dioxins produced by the plant are drastically reduced. It ensures the plant operates safely within the strict emission limits of the European Union.
The $120 million facility, located 8 kilometers from the African Union headquarters, was fully financed by the Ethiopian government.
CNEEC is currently in charge of the facility's operations and maintenance, and is carrying out on-the-job training of Ethiopian employees in preparation to handover the operations to Ethiopia in 2021.