Wang Yi emphasizes international cooperation to curb outbreak
Share - WeChat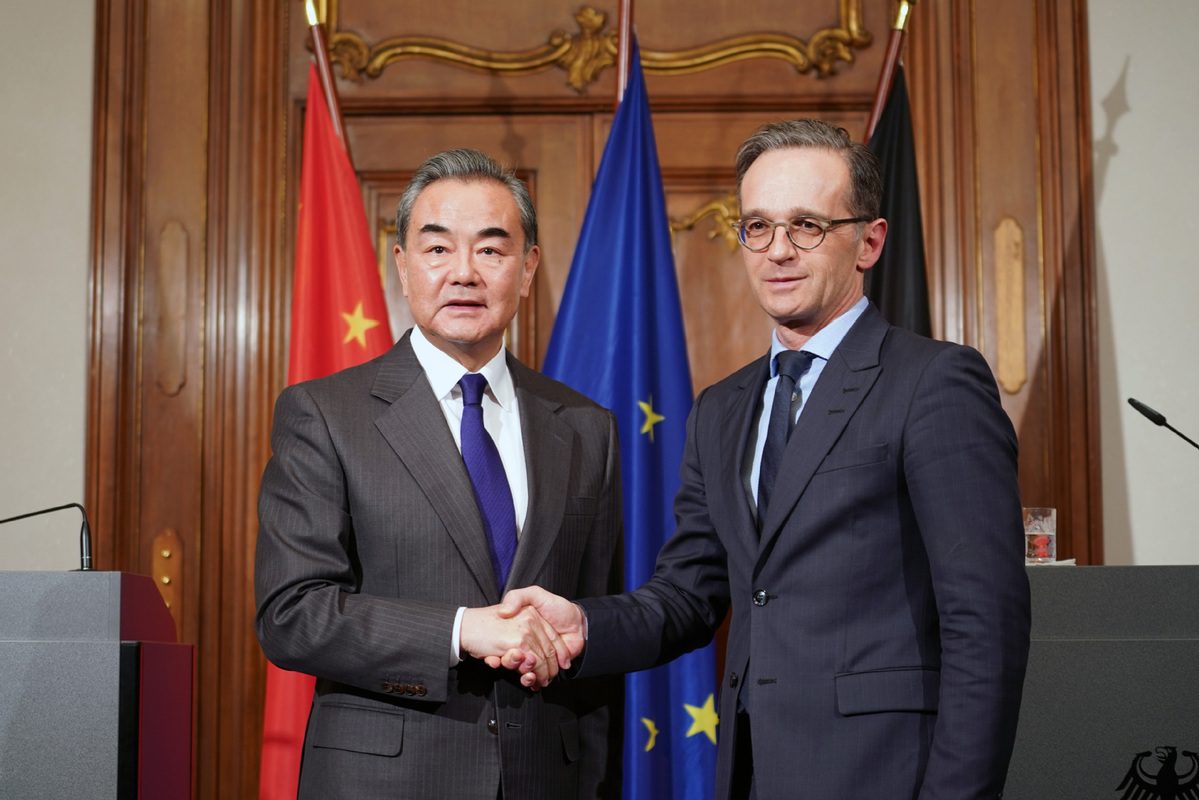 State Councilor and Foreign Minister Wang Yi highlighted the importance of concerted efforts from the international community in dealing with the novel coronavirus on Thursday.
He made the remarks when jointly meeting the press with German Foreign Minister Heiko Maas after the fifth round of China-Germany strategic dialogue on diplomacy and security in Berlin.
Wang is on his first overseas trip since the outbreak of the novel coronavirus in China, infecting 63,851 in total as of Thursday.
In the ongoing battle to preserve the health of human beings, mutual understanding, mutual trust and mutual support across borders are the most important, Wang said.
According to Wang, China's efforts to curb the spread of the virus is taking effect, as the number of new infections outside Hubei province, center of the epidemic, has been decreasing for 10 consecutive days and more than 6,000 patients have recovered.
The numbers and facts show the epidemic is generally controllable and treatable, he said, adding China has the confidence, capacity and faith to win the battle against the virus.
Wang noted China has effectively prevented the spread of the epidemic in other countries, with the number of infections overseas accounting for less than one percent of total infections.
China has made contributions as well as sacrifices for global public health, he said.
Though the contagion has temporarily affected the Chinese economy, Wang said China will endeavor to limit the impact at the minimum level and expects the surge of consumption demands after the epidemic.
China has the confidence to achieve the goals for this year's economic and social development, complete the building of a moderately prosperous society and alleviate radical poverty, Wang added.
The State Councilor also expressed appreciation for the understanding and assistance offered by the German government and people to China.
Wang said that the epidemic will not affect China-German cooperation and he believed that strengthening bilateral health cooperation will bring new opportunities for German enterprises.