China will overcome novel coronavirus, as it has to crisis in the past
Share - WeChat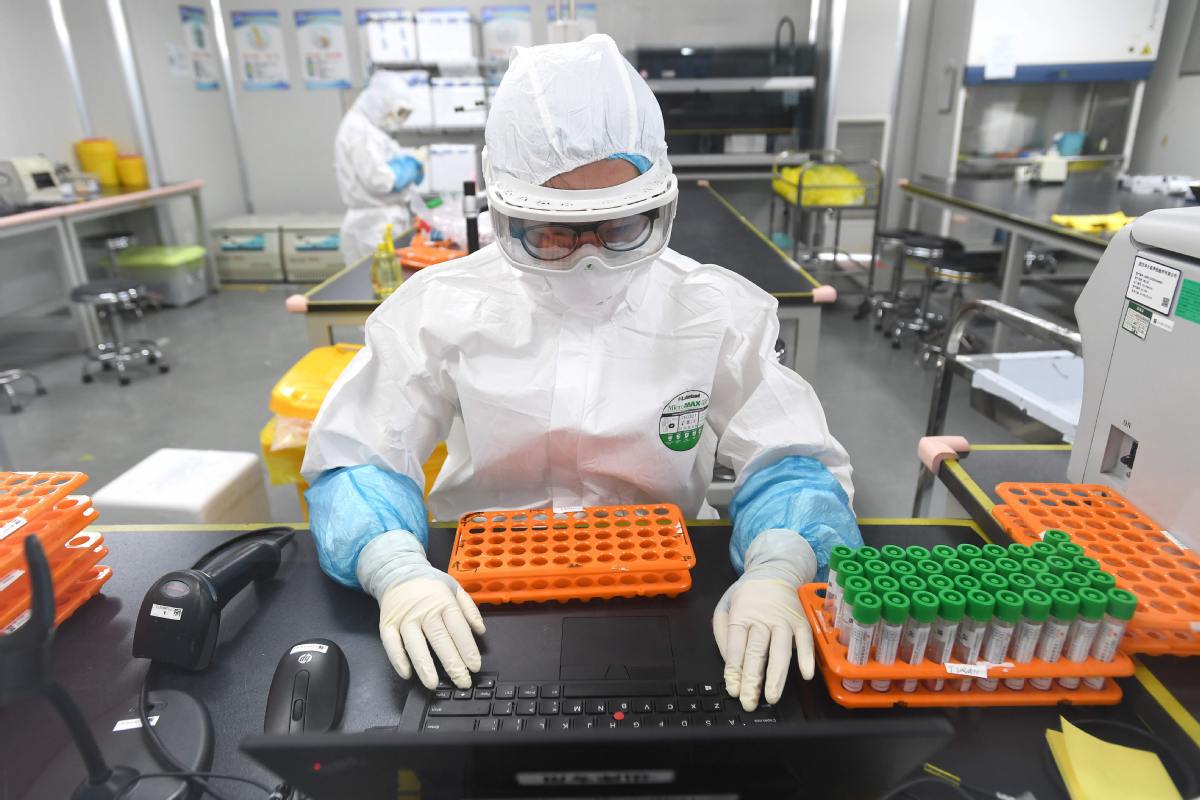 In the Chinese language, the word for "crisis" consists of two characters: "wei" meaning "danger" and "ji" meaning opportunity. Throughout China's history, the nation and its people have responded to each crisis and challenge. They respond collectively and united in overcoming the danger of each crisis. More importantly, they turn each into an opportunity to rebuild, grow and develop further.
During the SARS crisis of 2002-2003, China's immediate response of the leadership was to build a hospital for 1,000 patients. This was completed in seven days and seven nights, a remarkable period of time, amazing the world at China's ability to respond so decisively. The SARS crisis helped China to upgrade all of its national sanitation systems and improve overall health care, and public awareness of the importance of personal hygiene, which is now part of the public education system as well. Moreover, the SARS crisis gave China the experience to respond to such crisis effectively.
Now, during the current coronavirus epidemic, China's leadership and people have responded with clarity and precision, drawing on the experience of the past. On Jan 23 the leadership made a decision to build a 25,000-square-(Q: we needed to add 'square' here, correct?) meter hospital for 1,000 patients to address the crisis. The design was done within 24 hours and 1,500 workers and 280 construction machines went to work immediately. Within three days all foundation and electrical systems were complete and within 36 hours all 5G and internet, as well as remote diagnosis systems, were in place so they could transmit data and survey patients. On Jan 26 another hospital was ordered to commence construction for an additional 1,300 beds. More temporary hospital facilities are underway.
The nation has systematically put into place a complex framework of quarantine systems and checkpoints to contain the virus. By isolating Central China's Hubei province, China is doing its utmost to prevent the virus from spreading beyond the provincial borders, and the borders of China in general. This is an example of exemplary responsibility put into action through a system of organization, cooperation and determination that only China can demonstrate in real time.
While many nations have stood beside China with the United Nations, supporting with necessary equipment and sharing of scientific research, other nations have used the opportunity to bash China and even poke conflict. One has to ask, why? Rapid climate change, or maybe better expressed as climate distortion, has led to sequential global natural disasters, and epidemics can be included as an unforeseen outcome of the convulsion of change that our planet is undergoing. This is a global crisis that requires global solutions on all fronts, climate and health care. China is leading in solving its own challenges. However, these are challenges that the whole world must also face.
Throughout China's past four decades of rapid economic growth it has met the challenges of alleviating poverty and promoting education and economic advancement with unprecedented achievement. Thirty years ago China was an impoverished and largely agricultural nation. Within these 30 years China has lifted 660 million people from poverty. The target for 2020 has been to eliminate poverty altogether. China has become a model of growth and development. Adopting an ecological civilization policy as a response to pollution and climate change crisis, China has become a global leader in renewable energy and green finance. The emphasis on smart infrastructure to achieve commerce and connectivity has become a key to the Belt and Road Initiative that has brought so many developing nations together in a matrix seeking a common shared destiny of mankind.
However, with all of these positive changes, aspects of health care have lagged in many areas. The enormous task of reducing and now eliminating poverty through economic development, infrastructure and more recently, environmental improvements, has been such a strong focus that other areas have required additional reforms and fiscal budgets to catch up.
The reality is China does not have enough doctors and their work stress is too much. Facilities are not enough and medicinal regulation is required. While the coronavirus epidemic has presented China with one of its most dangerous challenges in decades, it also has pushed upon China an opportunity for major health care improvements and reforms in insurance, pension, health benefits across the social spectrum. It also raises an additional security concern of health security, alongside traditional security concerns, as well as recently addressed environmental security.
It is foreseeable that the years ahead will witness major reforms. Healthcare will become a new business driver for the economy, with all of the health infrastructure, training, research and development with technology that will be required to meet the challenges of humanity. This is in the Chinese spirit of turning danger into opportunity when facing crisis.
To a great extent this ability to overcome crisis reflects the inherent spirit of the Chinese people and thousands of years of combined cultural factors: The inclination for rapid organizational response in the Confucian tradition, the ability to adjust to factors of sudden change to acclimate harmoniously to the forces of nature in Taoism and the ability to think clearly in the present and respond to the future with reference to the past that is inherent in the Buddhist traditions of China.
Another factor is the ability of the government to respond quickly to crisis through the matrix of organization that has been established from grassroots to the center of government since the founding of the People's Republic of China in 1949. This system of government organization is strong and resilient as it is built upon the common and shared characteristics of the Chinese people that have become an inherent part of their culture and cultural response to all situations. These cultural factors make the Chinese people resilient and responsive to crisis. Their positivity allows them to turn each crisis into a new opportunity. And that is exactly what will happen as they overcome this coronavirus epidemic. They will drive into a new era of health reform, community health outreach, research and technology development at every level, in re-building after the crisis.
Laurence Brahm is a senior international fellow at the Center for China and Globalization, founding director of the Himalayan Consensus and co-chair of the Silk-Spice Road Dialogues.
The opinions expressed here are those of the writer and do not represent the views of China Daily and China Daily website.
Most Viewed in 24 Hours
China Views