Hunan student honors health workers, including his father, with artworks
Share - WeChat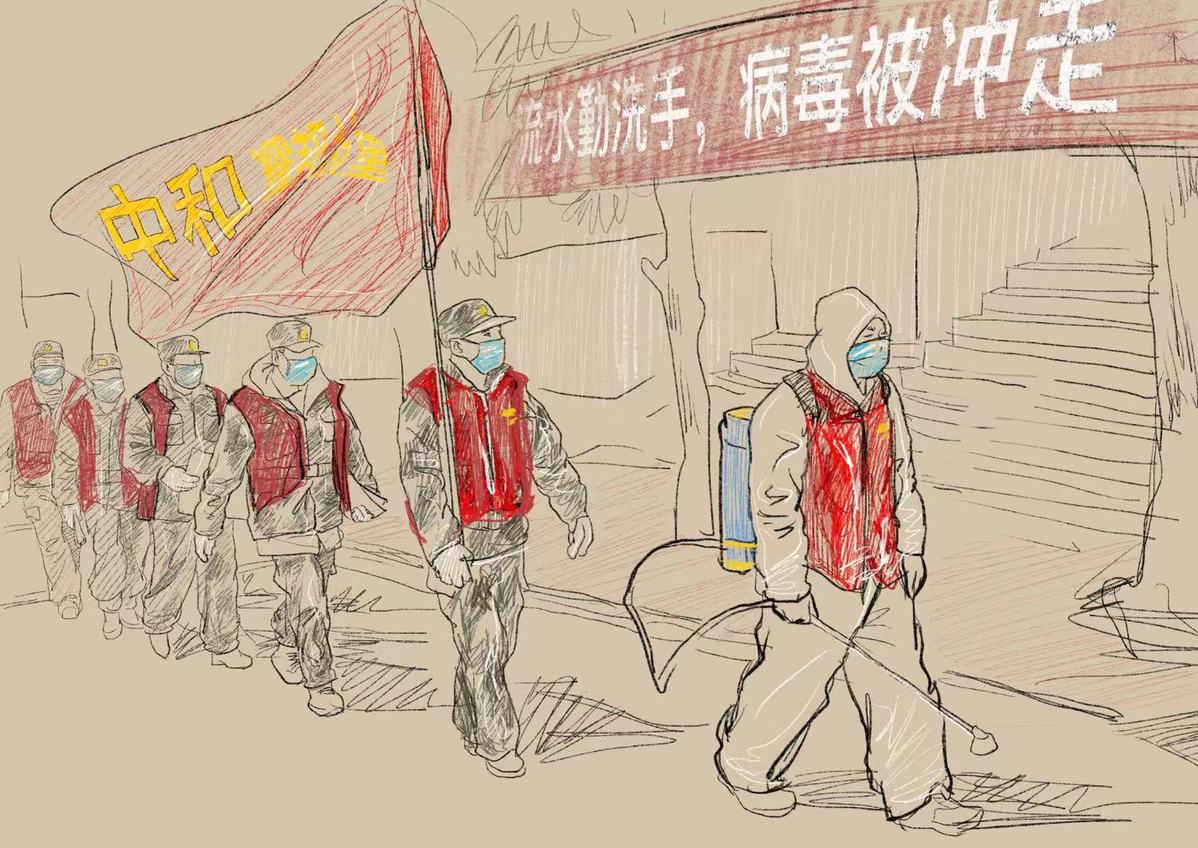 A high school student in Liuyang, a city in Hunan province, created a series of artworks to pay his tribute to his father and his colleagues who are currently engaged in the fight against the novel coronavirus outbreak.
The student, Hong Yi, calls the series "Red Vest" after the garment that his father, as deputy party chief in the village of Cangfang, wears as he works at all hours on the frontlines of combating the epidemic.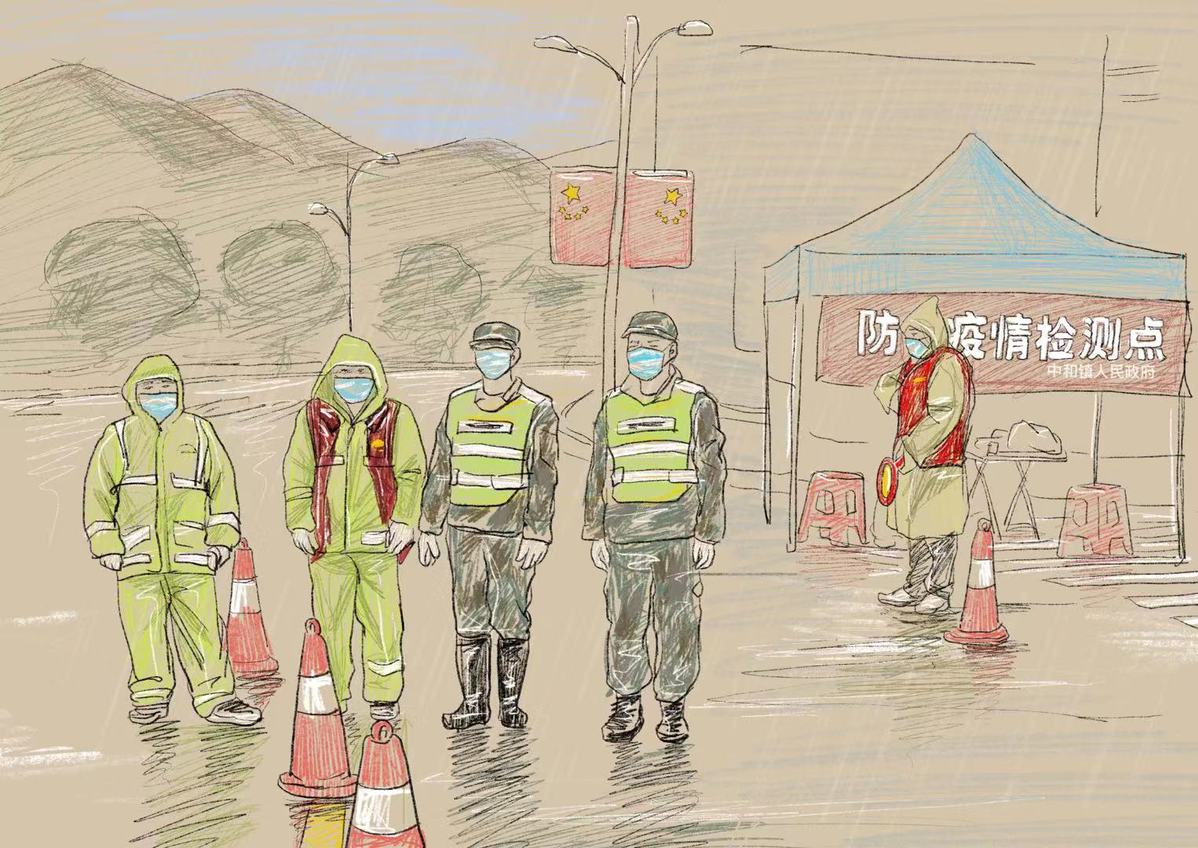 Hong said he felt worried about his overworked father and felt bad that there was little he could do to help him.
"I haven't seen him for half a month, and he was too occupied to reply to my messages," said the student. "I hope to use these artworks to pray for him and express my blessings for him."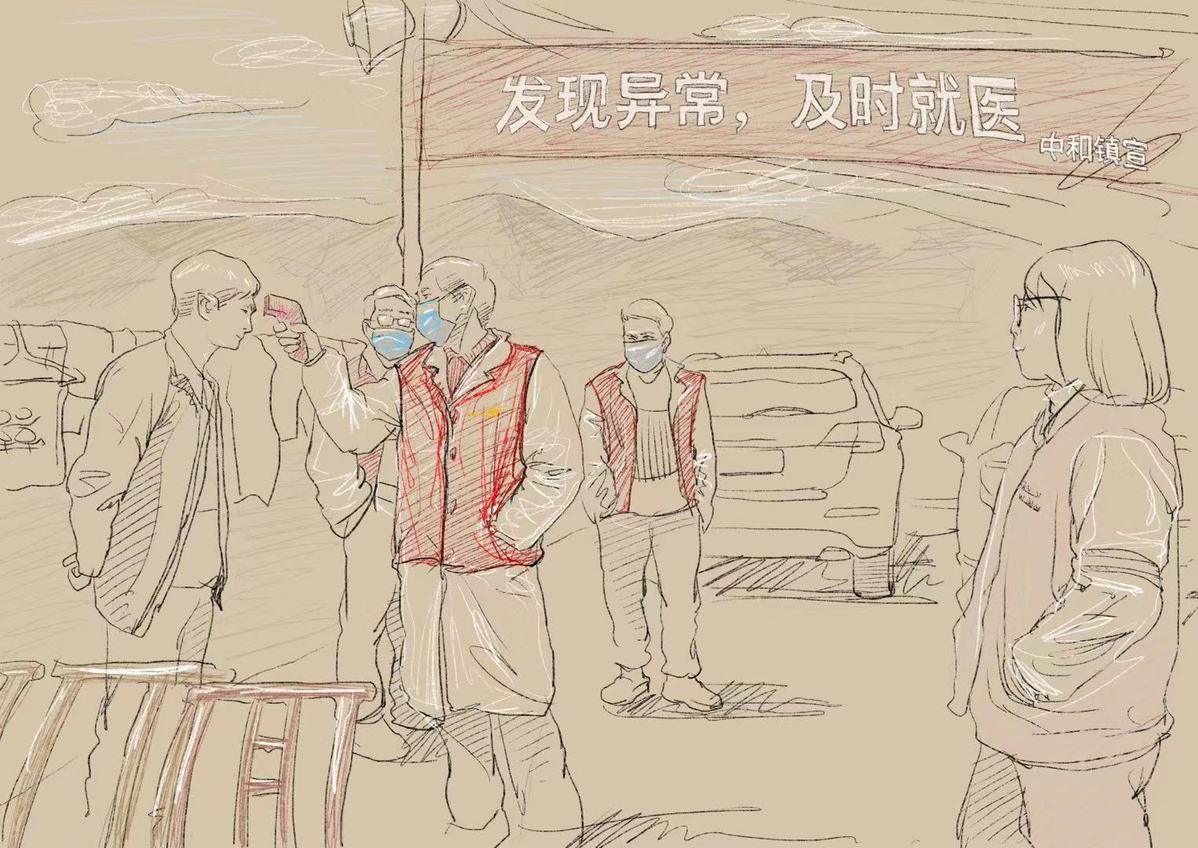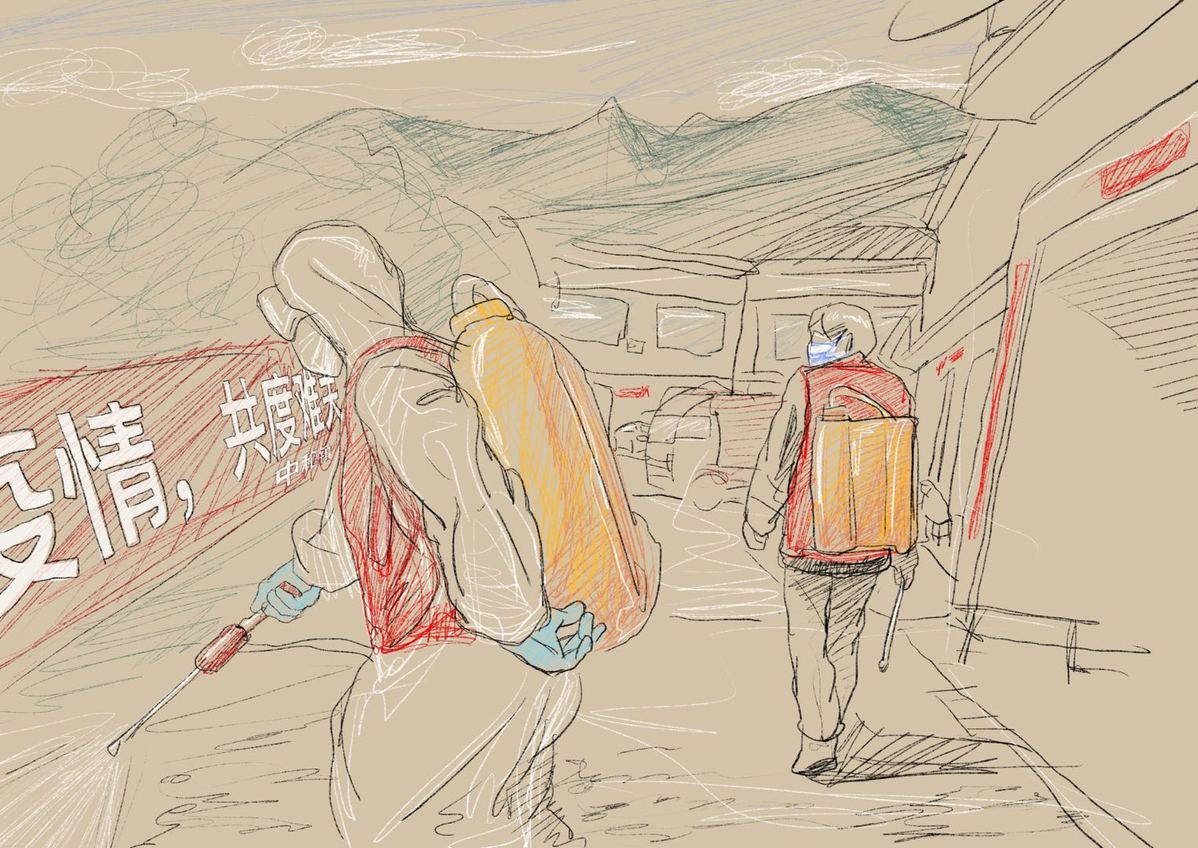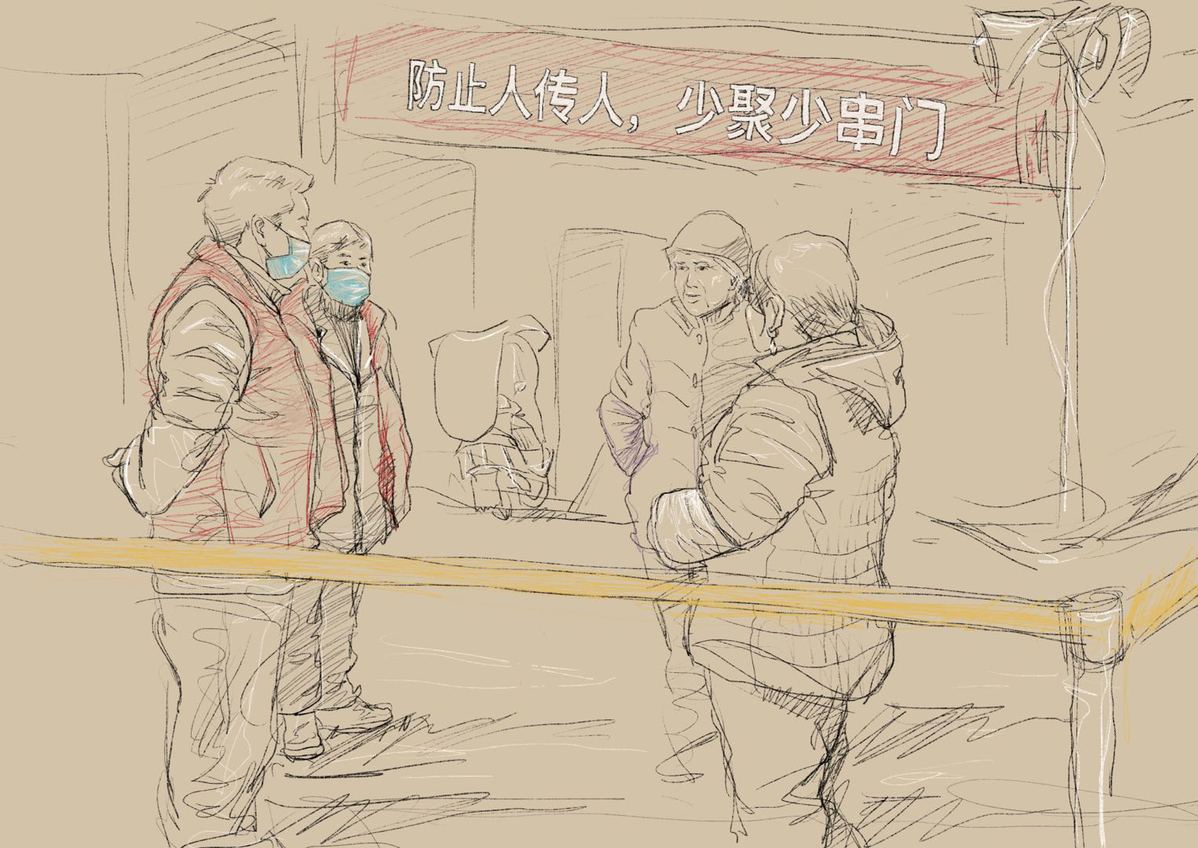 Zhou Mojun contributed to this story.