Online educational services witness demand surge
Share - WeChat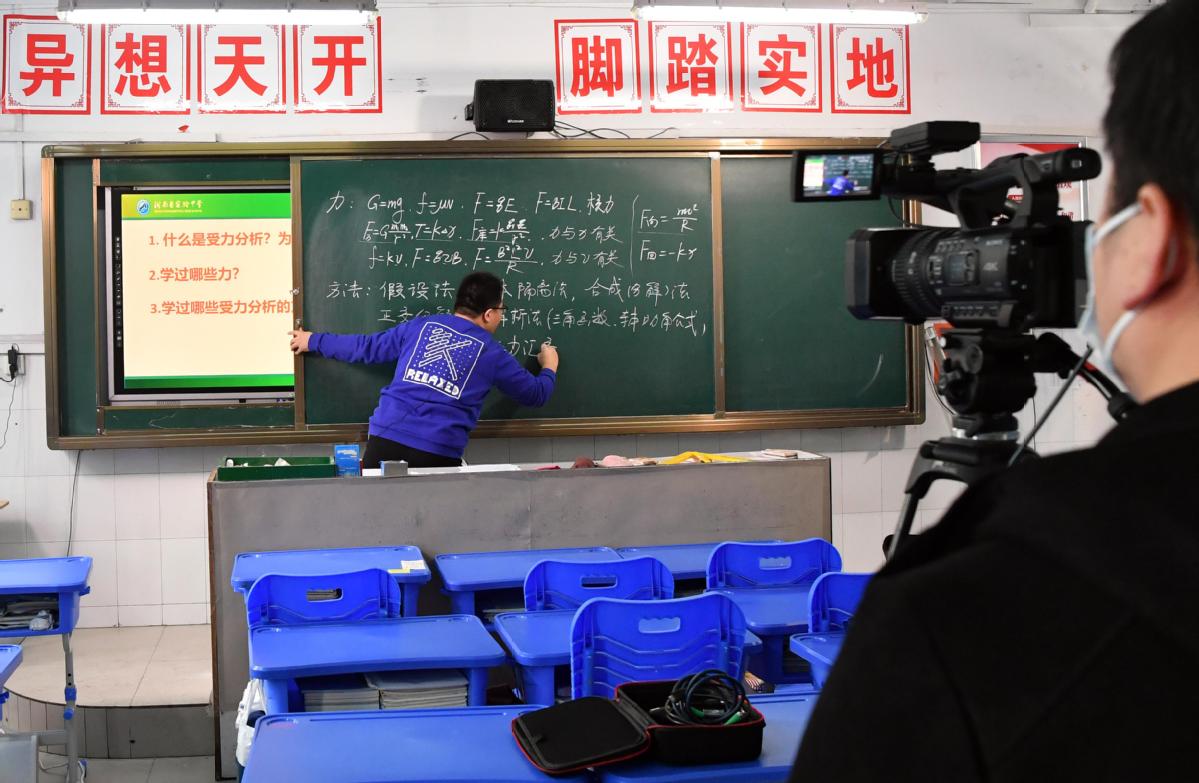 Online education companies across China are seeing a surge in demand for study-at-home products as the novel coronavirus epidemic has hampered normal educational services in the country.
Following the postponement of school semesters, over 80 educational companies have offered free online courses to students in China, a country that boasts nearly 280 million students ranging from kindergarten to universities.
Leading online education startup Zuoyebang has offered free online classes on all major subjects from 8 am to 5:40 pm for students nationwide. Youdao, the education subsidiary of tech giant NetEase Inc, is offering classes via livestreaming for 470,000 students that are enrolled for the company's courses.
Industry experts perceive huge opportunities for the online education industry as the sector is quickly covering and penetrating many corners of the nation during the special period.
Share prices of 20 online education companies have risen to the daily limit of 10 percent in the A-share market as of Wednesday, while market leader TAL Education Group sees its shares rise from $49.9 on Friday to $56.05 on Wednesday on the New York Stock Exchange.
"The novel coronavirus outbreak has boosted the awareness and market prospects of online education firms in the country," said Zhang Lijun, an education veteran and partner of Sinovation Ventures, a venture capital firm founded by noted investor Kai-fu Lee.
Zhang said that it would be easier for companies to acquire users at comparatively lower costs than before and the penetration rate of online education will grow by around 10 percent.
Wang Heng, a senior analyst from Duojing Capital, said that lowering the barriers for online lessons will definitely increase the usage of such products and open new growth frontiers for companies.
The surge in demand for online lessons has also seen several educational firms shifting their offline courses partly or wholly to online, thereby opening the door for some third-party technology platforms.
ClassIn, an online classroom service provider of leading educational firm EEO, received nearly 3,000 registrations from various educational institutions in a single day. The company temporarily enlarged the capacity of its system by 20 times but still had to restrict new entries so as to keep its system stable.
At present, most of the educational companies which want to switch to online are choosing free open platforms.
VIPKid, a well-known one-on-one online English tutoring platform in the country, has opened its Weimi livestreaming platform free of cost to schools and institutions nationwide.
The platform is able to support over 200,000 classes of different scale every day. More than 100 schools and institutions have applied to access VIPKid's open platform with dozens of them already in trial.
"In the long run, the outbreak will speed up the convergence of online and offline education. Those who are able to offer sound, stable services will gain a lead," said Zhang from Sinovation Ventures.
However, she said offline education will still be preferred after the epidemic outbreak as many parents value eye protection and traditional learning experiences.