Exporters offered lifeline to cut losses
Share - WeChat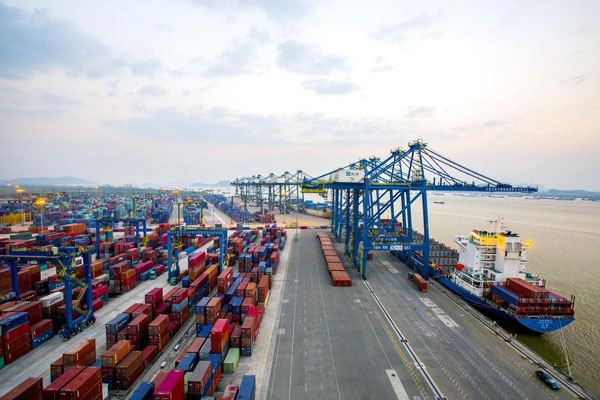 Some Chinese enterprises, especially exporters, are believed to have sought force majeure certificates to safeguard their rights and business interests and help reduce losses due to the novel coronavirus epidemic in the country.
Enterprises usually declare a force majeure when they are unable to meet contractual obligations for reasons that are beyond their control.
The China Council for the Promotion of International Trade (CCPIT), the agency that helps promote China's foreign trade and investment, said that enterprises that have failed to execute their contracts on time or have not been able to execute their international trade contracts can apply for the certificates.
"Some Chinese companies have suffered severe impacts on goods and logistics and may not be able to fulfil their contracts due to the novel coronavirus epidemic," the CCPIT said.
An enterprise in Huzhou, East China's Zhejiang province, received the nation's first force majeure certificate from the local branch of the CCPIT on Sunday.
Huzhou Huida Machinery Manufacturing Co Ltd, which mainly produces shucks for steering gears for Peugeot SA in France, was unable to supply the stipulated weekly quota of 10,000 sets every week on time due to postponed resumption of production because of the epidemic.
"The certificate will help reduce our economic losses by at least 30 million yuan ($4.28 million)," said a manager with the Huzhou company.
"So far, at least three or four local manufacturing or exporting enterprises have consulted us about such certificates, and we will try our best to protect such enterprises in line with related rules and requirements, to reduce their economic losses to the minimum," said Ding Guming, director of legal affairs with the Huzhou branch.
On Monday, the Nanjing branch of the CCPIT in East China's Jiangsu province issued its first batch of eight such certificates to four exporters, involving 89 contracts with a combined value of $4.76 million.
Such documents, recognized by governments, customs, chambers of commerce and enterprises worldwide, can help partly or completely waive, or delay fulfilling the obligations of litigants, said Zou Ruirui, chief of legal affairs with the Nanjing branch.
Applicants must submit proof of delay in the resumption of production, delays or cancellations in sea, air or land transportation, as well as export cargo sales contracts or agreements, according to Zou.
The CCPIT said so far over 1,000 enterprises have consulted the trade council and its branches online about the certification applications.