Jizhou district beefing up tourism industry
Share - WeChat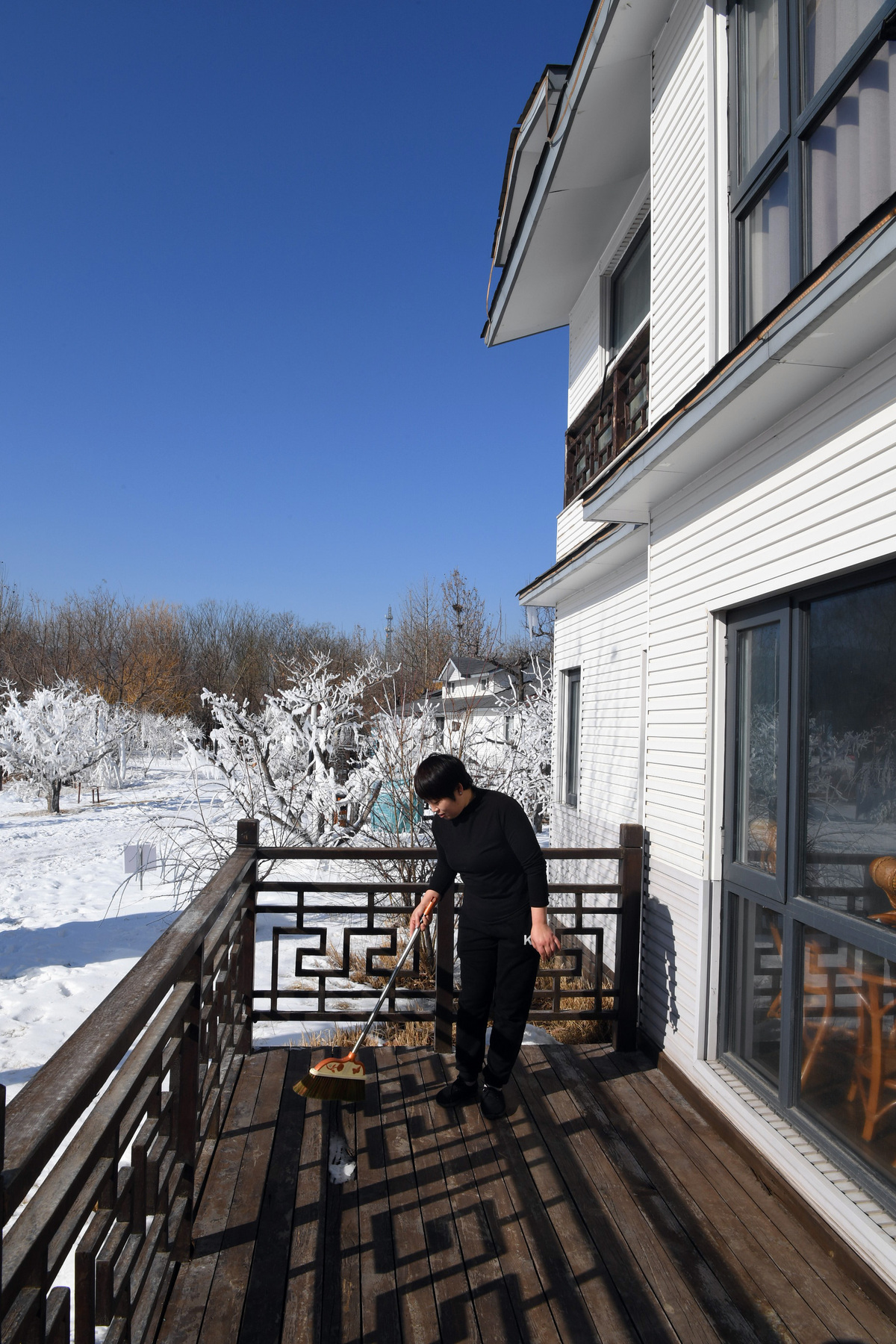 Jizhou district in the northernmost part of Tianjin will beef up its efforts in developing a high-quality tourism industry this year, local officials said.
Wang Junru, deputy director of the district, said Jizhou will make continued efforts to implement the "tourism+" strategy, which aims to attract 30 million trips in 2020, an increase of 7 percent year-on-year.
The district also set a goal to increase its tourism revenue by 12 percent year-on-year to 18.5 billion yuan ($2.64 billion) in 2020, according to Wang.
To achieve those targets, the district will double its investment in the sector to 3 billion yuan this year, Wang said.
The investment will be utilized to construct 13 cultural and tourism projects to attract tourists from the Beijing, Tianjin and Hebei regions, said Li Shuling, director of the Jizhou district culture and tourism bureau.
The projects will include the Sino-British Eden Project, an ecological park evolved from coal mines, a fairy tale-like ecological zoo in Panshan Mountain, a snow sports tourism resort town, a natural country resort town of Jizhou, and a Wanda Plaza project.
These projects will involve large investments, are of high standards and are expected to become large, first-class cultural tourism projects in the country, the director said.
According to a two-year action plan for its tourism industry released in 2019, Jizhou district aims to build four towns into tourism demonstration plots and foster two municipal-level cultural tourism villages with distinct characteristics. One would be a 4A-level scenic spot and the other is a 5A-level scenic spot.
All these will provide strong support for constructing the district into a high-level, medium-sized modern tourism city, the plan said. The efforts are part of the district's ambitious campaign in recent years after closing all its coal mines and other polluting industries.
Li Jian, Jizhou's deputy-director, said the district has closed up to 12.46 square kilometers of mines, and an additional 50 sq km have been shut down in surrounding areas.
Jizhou's shift from industrial sector to tourism is a response to the country's call for quality and green economic growth.
In 2019, Jizhou district delivered rapid growth in the tourism sector. It received 28 million trips from Chinese and foreign tourists, up 8 percent year-on-year. The sector's overall revenue reached 16.5 billion yuan during the period, up 15 percent year-on-year. The tourism sector has provided 60,000 jobs for the area's farmers, benefiting 180,000 local residents.
Tourism in rural areas is playing an increasingly important role in promoting the upgrading of the agricultural industry, increasing farmers' income, optimizing the rural living environment, and improving the quality of rural life, said a research report prepared by the Chinese Academy of Social Sciences.
But investment in tourism needs rational judgment to avoid a haphazard development of projects with unclear goals, the study added.