World Bank: China has policy space to stabilize economy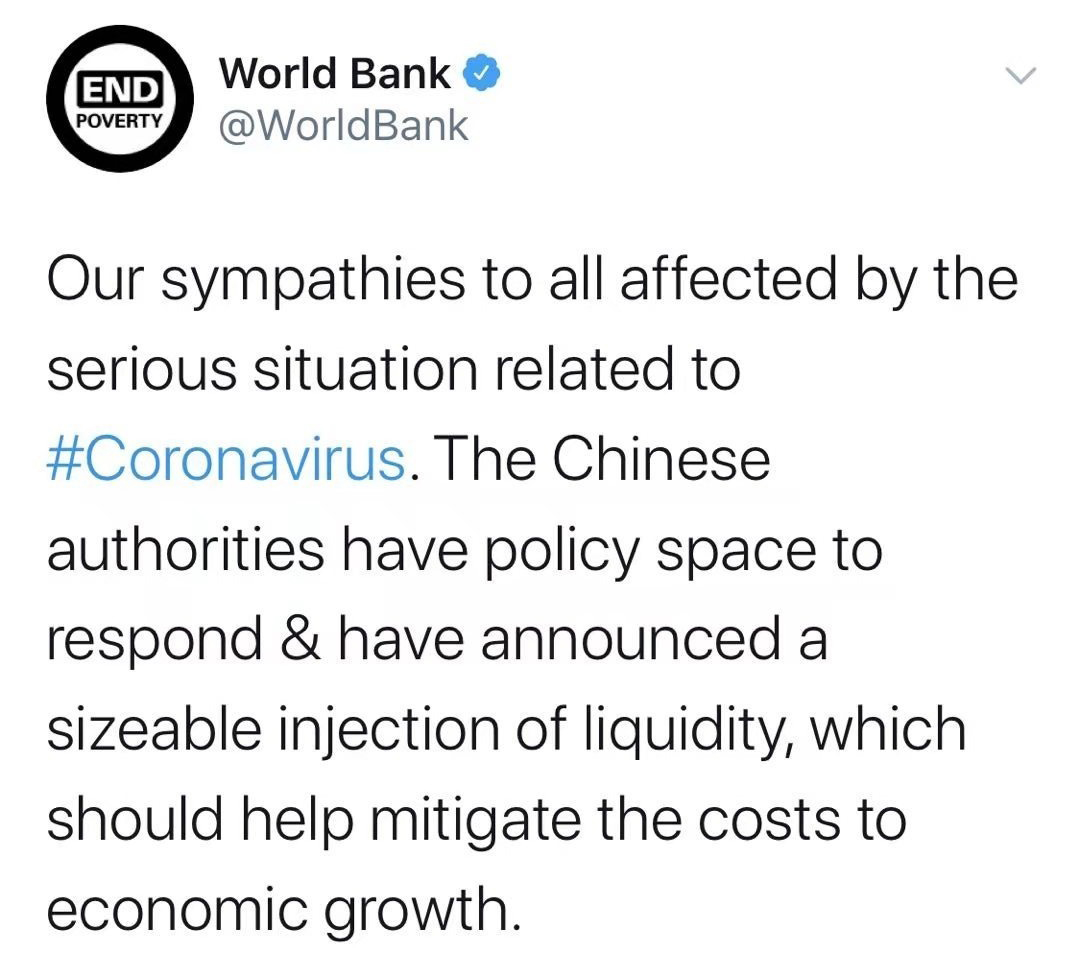 The World Bank said on Monday China has the policy space to respond to the current economic challenges brought by the eruption of the novel coronavirus.
In a Twitter posting, the bank expressed "sympathies to all affected by the serious situation related to the coronavirus". The Chinese authorities have the policy space to act and they have announced major liquidity injection, which should help mitigate the costs to economic growth, said Martin Raiser, World Bank Country Director for China.
The spread of the coronavirus and measures to put it under control have seriously disrupted China's economic activities.
The Standing Committee of the Political Bureau of the Communist Party of China Central Committee held a meeting on Monday to stabilize the economy and offset impacts of the new disease. Participants in the meeting agreed economic conditions should be closely monitored and financial supports should be strengthened.
The People's Bank of China, the central bank, injected 500 billion yuan ($71.7 billion) into the financial system on Tuesday, following its injection of 1.2 trillion yuan via purchasing securities from financial institutions in a so-called reverse repo the previous day.
Monday's move marked the central bank's largest single-day liquidity injection in history through such an operation.
"The more-than-expected liquidity injection can drive down interest rates of money markets and bond markets, which can further promote cuts of lending rates," the central bank said in a statement on Tuesday.
The measure will help reduce financing costs and ease financial pressure on companies, especially the small and micro ones, and encourage investment and support the real economy, the PBOC said.
"We support China's efforts to respond, including recent fiscal, monetary and financial actions," International Monetary Fund chief Kristalina Georgieva wrote on Twitter on Monday. "We are confident that China's economy remains resilient."
Despite the unexpected impacts of the novel coronavirus on the Chinese economy, the long-term development momentum of the world's second-largest economy remains unchanged, UBS said in a research note.