Chinese Lunar New Year celebrations in Nigeria
Share - WeChat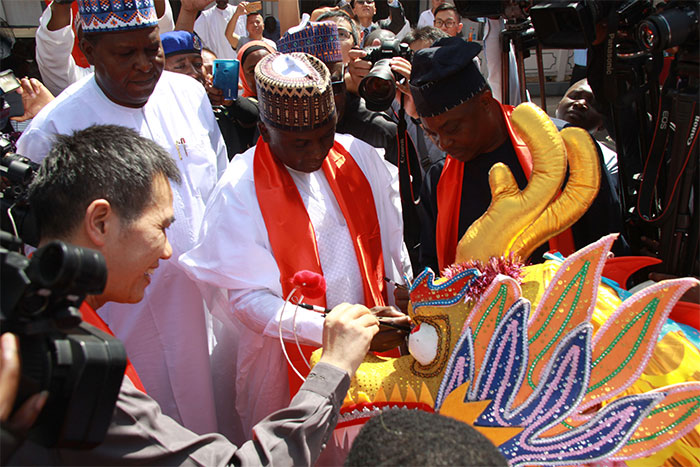 ABUJA -- A cheerful audience fell over themselves to catch a glimpse of a huge dragon mascot that walked into a venue of the 2020 Chinese Lunar New Year celebrations in Nigeria's capital Abuja Jan 25.
The audience, including diplomats, as well as top government officials and captains of industries, applauded the mascot with its acrobatic dance and displays to mark the opening of the colorful celebration of the Chinese Lunar New Year in Abuja.
The Chinese community in Nigeria held a carnival-like celebration that brought peoples of the two countries, and citizens of other countries, who came from far and near to experience the opportunity of a colorful cultural exhibition that the event provided.
It was the first of several events outlined for the celebration of what is also known as the Spring Festival observed by the Chinese people.
The event, organized by the Chinese Embassy in Nigeria and the China Cultural Center in Abuja, witnessed a large turnout of merrymakers, including high school students.
The revelers, who gathered at the China Cultural Center, tucked in the central business area of the Abuja city, were enthralled by a colorful exhibition of the Chinese culture and various Chinese and Nigerian art performances.