Workers race against time to build 'high-speed' hospitals
Share - WeChat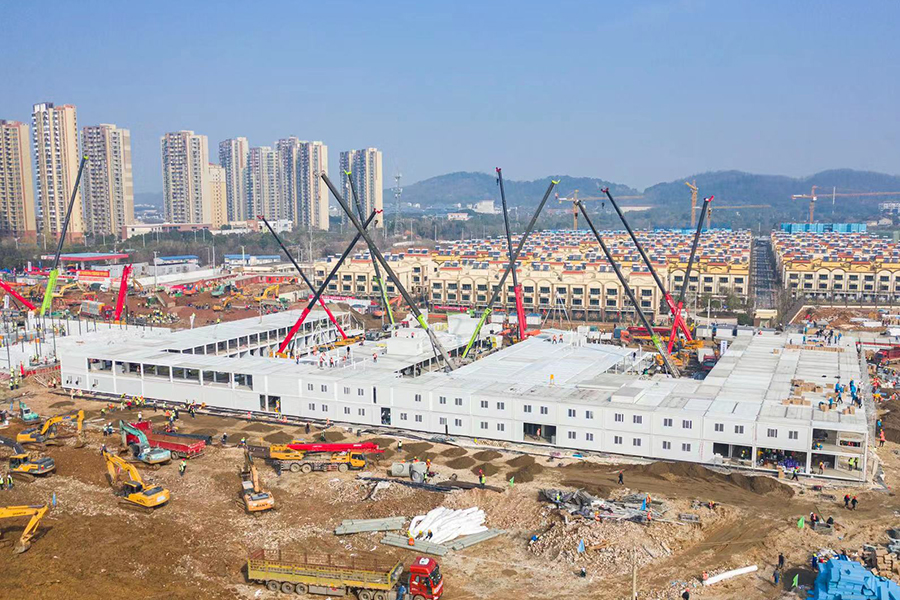 Construction of temporary infirmaries for coronavirus patients is underway, with two new facilities
A livestream shows trucks, earthmoving equipment and building work in full swing at the construction site of two special hospitals in Wuhan, Hubei province, the epicenter of the novel coronavirus outbreak.
The footage illustrates how the two facilities are starting to take shape after just a few days of construction work.
On Jan 24, the Wuhan government announced it would build a 1,000-bed infirmary, named Huoshenshan, or "Fire God Mountain", Hospital, to treat people diagnosed with the virus. The first building of the complex, which will eventually cover 25,000 square meters, was completed in just 16 hours.
The city also announced construction of a 1,500-bed facility-Leishenshan, or "Thunder God Mountain", Hospital-to ease the shortage of beds for coronavirus patients.