Short video app Kuaishou gives out $144m on Chinese New Year's Eve
Share - WeChat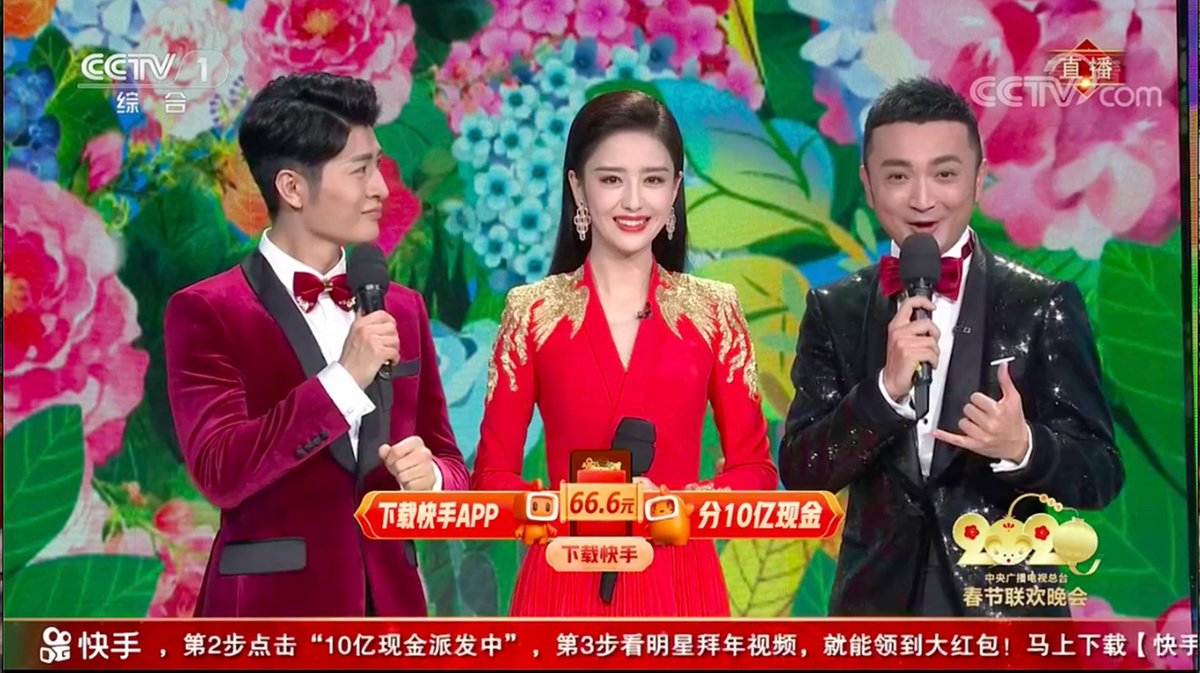 As the exclusive short video app partner of the 2020 Spring Festival Gala aired Friday on Chinese New Year's Eve, Kuaishou Technology announced that 63.9 billion user engagements were made during the live broadcast, which is the highest amount in the history of the gala.
During the live broadcast, Kuaishou handed out five rounds of virtual "red envelopes," totaling a record-breaking 1 billion yuan ($144 million). During the event, 2.21 million people snatched envelopes with extra amounts ranging from 66.6 yuan to 2,020 yuan.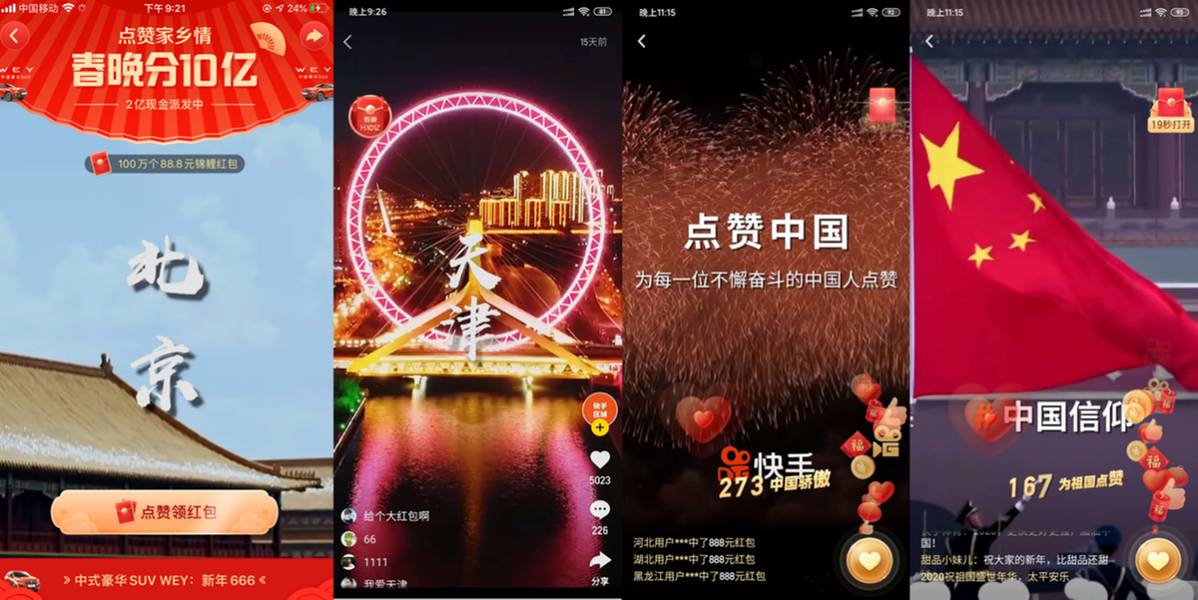 The Chinese Spring Festival, which is Saturday, is the most important traditional Chinese holiday. CCTV's Spring Festival Gala has been the most watched television program in the world. In 2019, 1.17 billion viewers watched the gala via television, the internet and other outlets during the live broadcast.
It has been six years since CCTV first adopted the "red envelope" campaign in partnership with internet companies to give out virtual red envelopes during the live broadcast, making interaction via mobile devices an essential supplement to the gala. Previous participants include e-commerce giant Alibaba's payment service Alipay, Tencent's messaging app WeChat and search engine Baidu. In 2019, the Baidu app saw 20.8 billion user engagements during the live broadcast.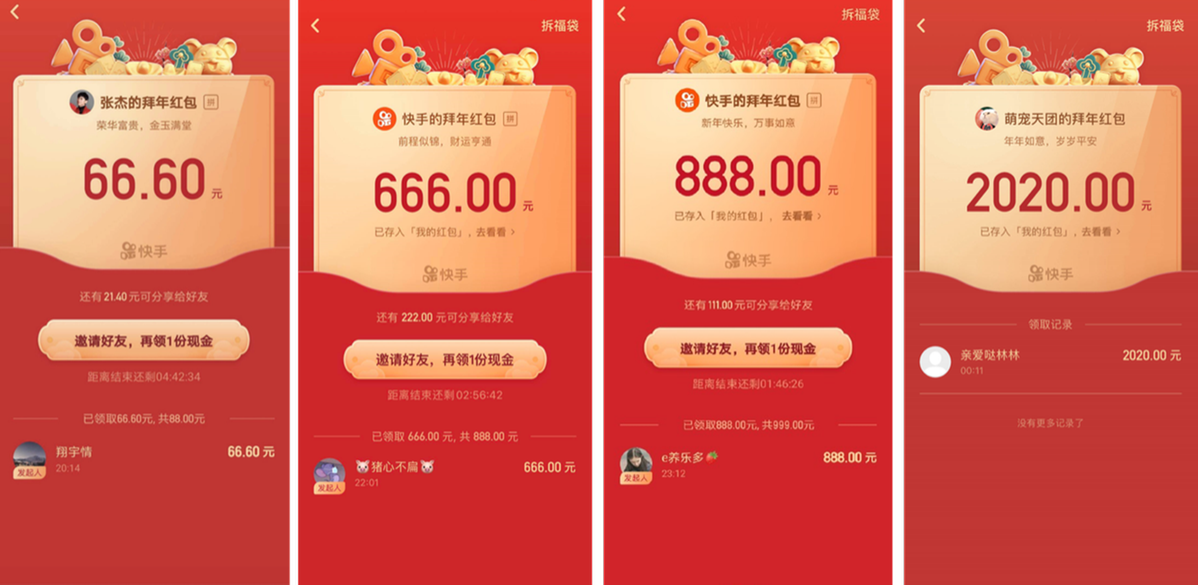 This year, CCTV joined hands with Kuaishou to create a new way of snatching up virtual red envelopes by watching a video and giving it a thumbs-ups instead of the traditional approach of looking at images and texts.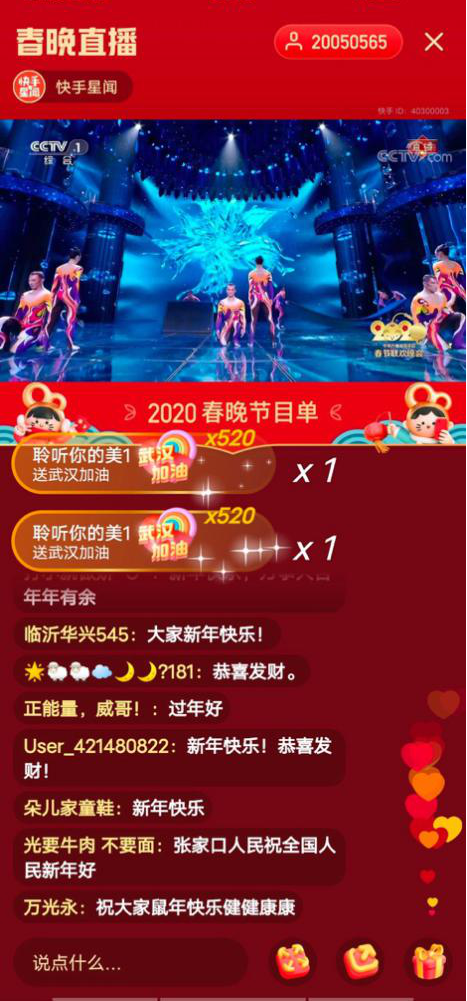 A new virtual gift called Wuhan, go go go was added to the live broadcast on Kuaishou. People could give out virtual gift during the show and all profits will be donated to the Wuhan Charity Association for the fight against the novel coronavirus.
On Thursday, Kuaishou donated 100 million yuan and 50,000 masks to Wuhan in response to the outbreak of the novel coronavirus-related pneumonia.
Founded in 2011, Kuaishou is a popular short-video community app with 20 billion user-generated short videos in its archive. In 2019, people gave out 350 billion "likes" on Kuaishou.