Multinational firms in China move up the global value chain
Share - WeChat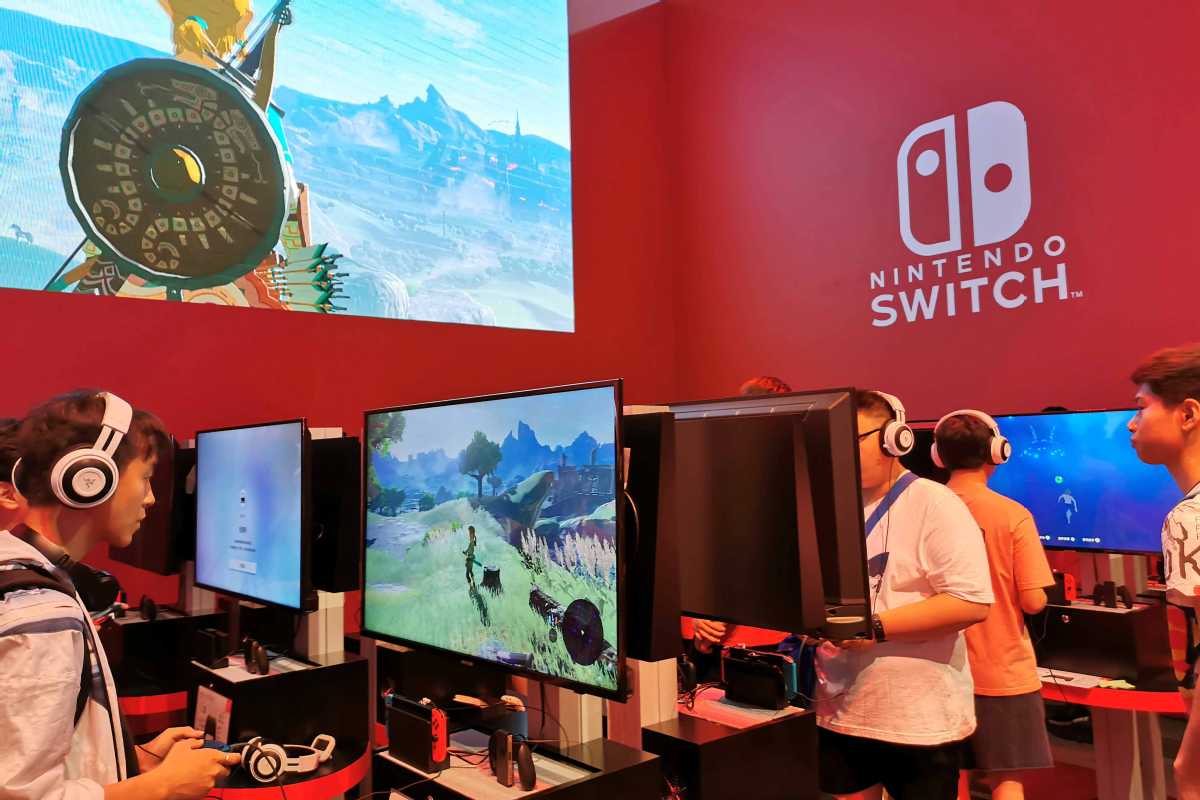 Major players embracing transformation into modern service industries, high-end manufacturers
The operations of multinational companies in China have changed over time, moving up the global value chain as the country has diverted its focus.
China is no longer the world's factory. Today, it is a cradle embracing and nurturing advanced technologies, a production base for more sophisticated and higher value-added products, and one of the best choices for regional headquarters and research and development centers, said experts.
In early July, Japanese electronics company Nintendo Co Ltd said it would start making its Switch video game consoles in Vietnam this year, transferring some of its production operations from China. But only one month later, Nintendo announced that it would team up with China's leading technology giant Tencent Holdings Ltd, which would power Nintendo's online services in China, operate a localized version of the Switch online shop and provide electronic payment services for the games.
In early December, Nintendo announced that its signature Switch consoles would be officially available in China on Dec 10.
Dong Yan, a research fellow at the Chinese Academy of Social Sciences, finds such moves reasonable for business operations, as traditional manufacturing in China, including digital camera production, has been influenced by the fast development of the digital economy and the internet. Vietnam is a better choice given its lower production costs and large young labor force, he said.
After a successful second fiscal quarter last year, Brian Goldner, chief executive officer of the world's largest toymaker Hasbro, announced in late July that the company would reduce its toy production in China and keep it under 50 percent this year due to global trade uncertainties. India and Vietnam would be the new production powerhouses, he said.
But Goldner also stressed that China will continue to be a major producer of quality toys and will remain "an important constituent of the company's global network".
Giovanni Pino, director of the Australian sourcing service provider Sourci, said China would be producing more high-quality equipment, more higher priced and higher value goods as the country moves up the value chain and its manpower develops greater technical skills.
Pino's observation has been proved by events in the consumer sector in China. World leading footwear giant Adidas has halved production of footwear in China since 2010, shifting manufacturing of this category to Vietnam and Indonesia.
But as noted by business media Quartz, China has started to move up the value chain to produce more pricey products instead of churning out Nike and Adidas shoes as it did a decade ago. Luxury brands such as Burberry, Armani and Prada have transferred parts of their production operations to China, according to Quartz.
As explained by Cherrie Shi, senior counsel of legal firm FenXun Partners, major reasons for multinational companies moving their manufacturing bases from China to counties in Southeast Asia include China's rising labor costs, overcapacity in heavy industry, and stricter rules and regulations on environmental protection. On the other hand, technology development and skills of the labor force have improved over time in China.
"Therefore, the transfer has been quite noticeable in heavy and labor intensive industries such as manufacturing and consumer products," she said.
But she also pointed out that most Southeast Asian countries will not be able to build a complete supporting industrial chain or system in the near term. Meanwhile, China's central government has been making continued efforts to attract foreign capital to invest in high-end manufacturing and modern service industries in the country.