Development key to restore peace in Libya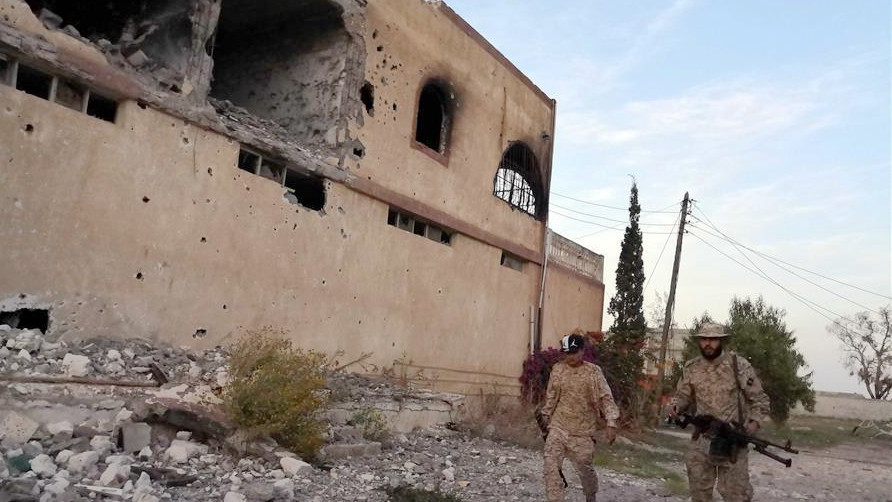 In an effort to end the conflict in Libya, some world leaders attending the Libya Conference in Berlin on Sunday called for an end to foreign interference in the country, and pledged to set up a committee to follow up the outcomes of the conference.
Apart from the representatives of the United Nations, European Union, African Union and the Arab League, the leaders of the warring factions-Khalifa Haftar, commander of Libyan National Army in eastern Libya, and Fayez al-Sarraj, head of the UN-recognized Government of National Accord, an interim government-were also among those who attended the conference.
The participants signed a wide-ranging agreement to respect a UN arms embargo and stop providing military support to Libya's warring factions, but failed to persuade the warring sides to agree to a lasting cease-fire.
Since 2011, when NATO forces bombed the country leading to the downfall of Muammar Gadhafi, Libya has been mired in military conflicts between warring factions owing allegiance to different countries in the Middle East. And Turkish President Recep Tayyip Erdogan's announcement last week that he will send troops to Libya has further complicated the situation.
At the conference, the UN called for a "permanent" agreement-requiring countries to abide by the 2011 arms embargo against supplying arms to either faction in Libya-to "turn a truce into a cease-fire".But, analysts say that, despite bringing together some world leaders, the conference failed to achieve the desired results.
Although the "arms embargo "was imposed in 2011, it has not prevented the warring factions in Libya from acquiring weapons or even troops. Sarraj claims to be "the only legitimate representative of Libya", but Haftar remains intransigent and both sides have treated all previously announced truce deals as stopgap arrangements, and violated them. Given these facts, even a temporary truce that "works in theory", let alone a "cease-fire" or permanent peace, is inconceivable in Libya.
To restore peace in Libya, stakeholders need to make sincere efforts, and international organizations led by the UN should work out a development model that suits Libya and is acceptable to the warring factions.
Most Viewed in 24 Hours
China Views