Chinese dancers perform in Israel to celebrate Chinese New Year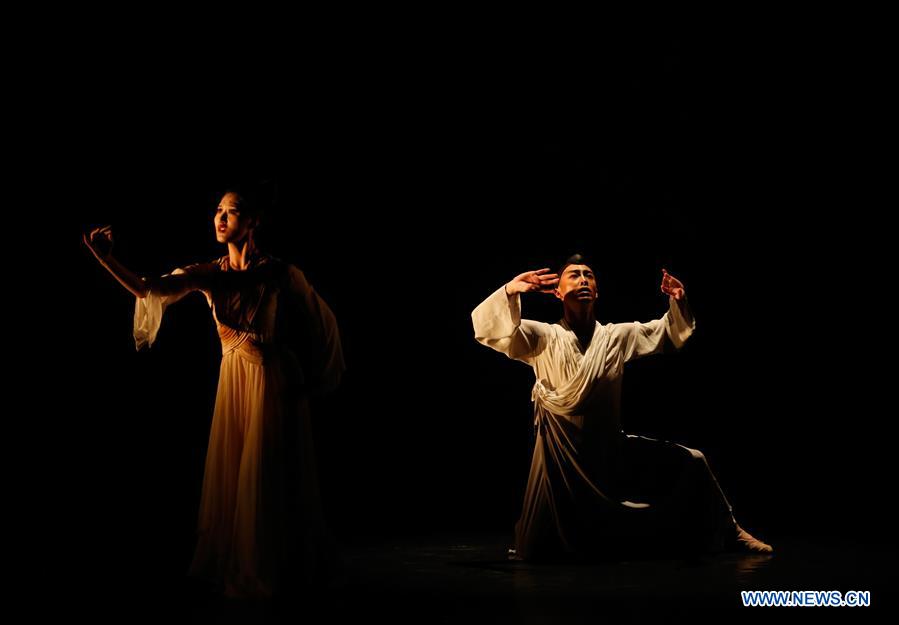 The Suzanne Dellal Center for Dance and Theater in the Central Israeli city of Tel Aviv was crowded with audience enjoying the Chinese dance drama Shi Feng on Monday evening.
The dance drama, performed by dancers of China National Opera & Dance Drama Theater as part of the celebrations for the upcoming Chinese New Year, injected the air of joy into the Year of the Rat which will start on Jan. 25.
Shi Feng, which refers to the spirit of Chinese intellectuals, has served as the cornerstone of traditional Chinese culture. The dance drama expressed the spirit characterized by benevolence, righteousness, manners, wisdom and trustworthiness.
Integrating with Chinese classical and modern dance, the performance was welcomed warmly by Israeli audience. The Chinese dance drama will continue to be performed on Tuesday evening to satisfy the demand of more Israeli audience.