Chinese, Romanian musicians perform in Bucharest to celebrate upcoming Spring Festival
Share - WeChat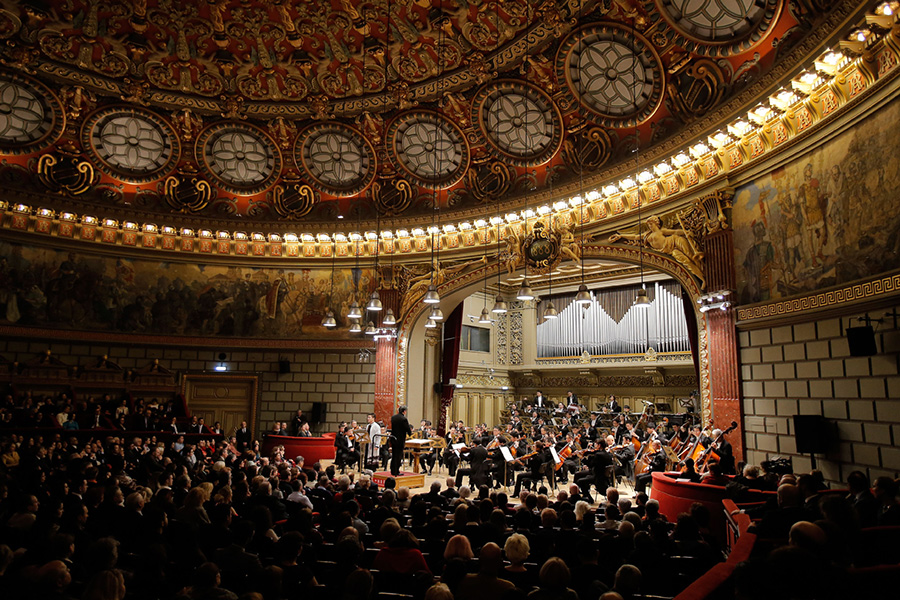 A concert of the China Philharmonic Orchestra, hosted by the Romanian Athenaeum, wowed an audience on Monday evening as part of a series of cultural events to celebrate the upcoming Chinese New Year.
For two hours, the orchestra, led by Chinese pianist Wang Yalun, bamboo flute player Wei Sijun as well as Romanian pan flute player Gheorghe Zamfir, charmed the audience with their considerable virtuosity.
At the start of the concert, Chinese Ambassador to Romania Jiang Yu highlighted the significance of the Chinese Spring Festival, or lunar new year.
Some 800 people enjoyed the performance at the concert hall decorated with Chinese lanterns. Among the audience were musicians, experts of think-tanks, academics as well as foreign diplomats and ambassadors in Bucharest.
Lorica Ivaner, a retired teacher, was dressed in red as is traditional for the Chinese New Year. This marks the fourth time she is visiting such a concert, and she remembered perfectly all the details from last year's concert.