BRI aims for high-quality development
Share - WeChat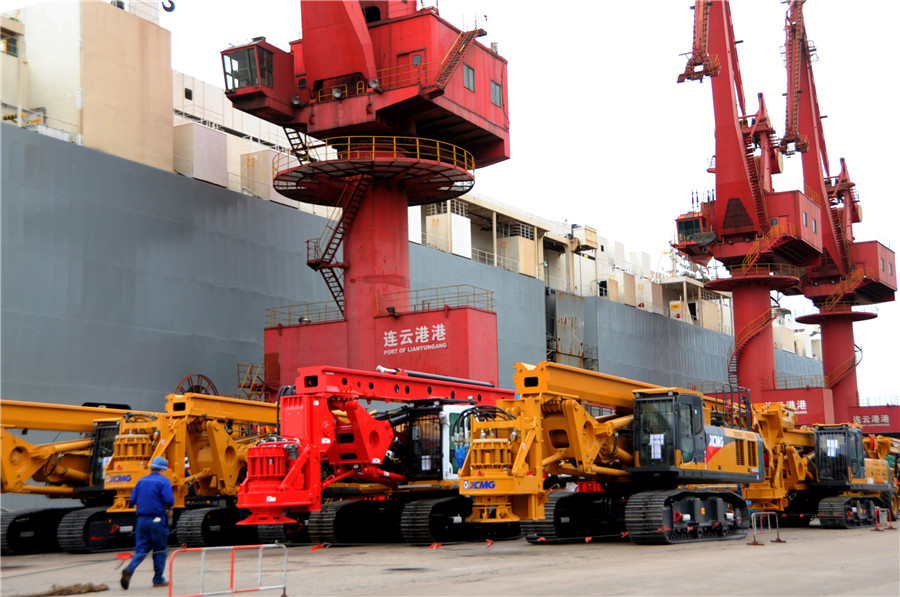 China proposed the Belt and Road Initiative as a public good in 2013 to facilitate common development. In 2018, based on the experiences it had gathered till then, China called for high-quality development of the Belt and Road Initiative. And at the Second Belt and Road Forum for International Cooperation in April 2019, it urged all participants to optimize the means for the initiative's development.
The initiative has made great progress in areas such as inclusive cooperation, transparency, expansion, fight against corruption, and green development, which President Xi Jinping stressed were necessary for the high-quality development of Belt and Road projects.
Under the principle of "extensive consultation, joint contribution and shared benefits", China is promoting inclusive cooperation as countries even in Western Europe and Latin America have joined the initiative, with some agreeing to work with China in third-party markets.
By the end of October 2019, China had signed 197 Belt and Road cooperation documents with 137 countries and 30 international organizations. Chinese leaders' visits to foreign countries have played an important role in promoting Belt and Road cooperation. Xi's visit to Italy resulted in Italy becoming the first G7 member state to sign a memorandum of understanding with China on the initiative, with other European countries such as France and the United Kingdom signing third-party market cooperation agreements with China. As for Central and South Asian countries such as Kyrgyzstan, Tajikistan and Kazakhstan, and Nepal, they have expanded Belt and Road cooperation with China.
At the 22nd ASEAN-China (10+1) leaders' meeting in Bangkok in November 2019, Premier Li Keqiang oversaw the signing of an agreement by China and the Association of Southeast Asian Nations on pragmatic cooperation to dovetail the Belt and Road Initiative with the Master Plan on ASEAN Connectivity 2025. The agreement has injected new vitality into China-ASEAN cooperation.
Forums and expos to facilitate the further opening-up of China's economy have also been instrumental in promoting Belt and Road cooperation. For example, deals worth $64 billion were signed at the second Belt and Road forum. Also, the 18 free trade pilot zones in China, six of which were launched last year, and the two China International Import Expos have helped boost global trade.
And Ministry of Commerce data show Chinese enterprises' non-financial direct investment in 56 Belt and Road countries between January and November last year reached $12.78 billion, with China upgrading its trade agreements with ASEAN, Pakistan and New Zealand.
The number of economies agreeing to partnerships with China under the Authorized Economic Operator framework has grown, and China's customs will work with its counterparts in other economies according to the Belt and Road arrangement, which will help Chinese enterprises in their "going global" strategy.
Besides, China and other Belt and Road countries want their cooperation projects to be transparent, so they are establishing mechanisms to fight corruption. At the second Belt and Road forum in April 2019, China released the "Beijing Initiative for Clean Silk Road". By then, it had already signed 55 extradition treaties and 64 judicial assistance treaties with 77 countries, including some Belt and Road countries. Also, a pilot anti-corruption mechanism has been set up for the China-Laos Economic Corridor.
Based on bilateral and multilateral agreements on combating corruption, Belt and Road countries will continue to coordinate their policies and deepen cooperation to crack down on corruption.
Belt and Road countries have been deepening cooperation on green development, too. In this regard, the second Belt and Road forum played a significant role, as it witnessed the launch of several mechanisms and Xi urged the participating countries to jointly construct the initiative so as to realize the UN's 2030 Sustainable Development Goals.
More than 130 government bodies, enterprises, think tanks and international organizations have signed the "Green Investment Principles for the Belt and Road", which was launched at the forum and is aimed at achieving low-carbon and sustainable development. The forum also saw the launch of a big data service platform to facilitate shared green development under the Belt and Road framework, which will allow countries to exchange environmental information and, if need be, coordinate their environmental policies.
All this shows the Belt and Road Initiative is moving toward high-quality, inclusive, sustainable and risk-resistant development which will benefit more countries and people.
The author is an associate researcher at the National Institute of International Strategy and the Research Center of Australia, New Zealand and South Pacific, Chinese Academy of Social Sciences. The views don't necessarily represent those of China Daily.
Today's Top News
Editor's picks
Most Viewed