NE China train station keeps water flowing amid bitter cold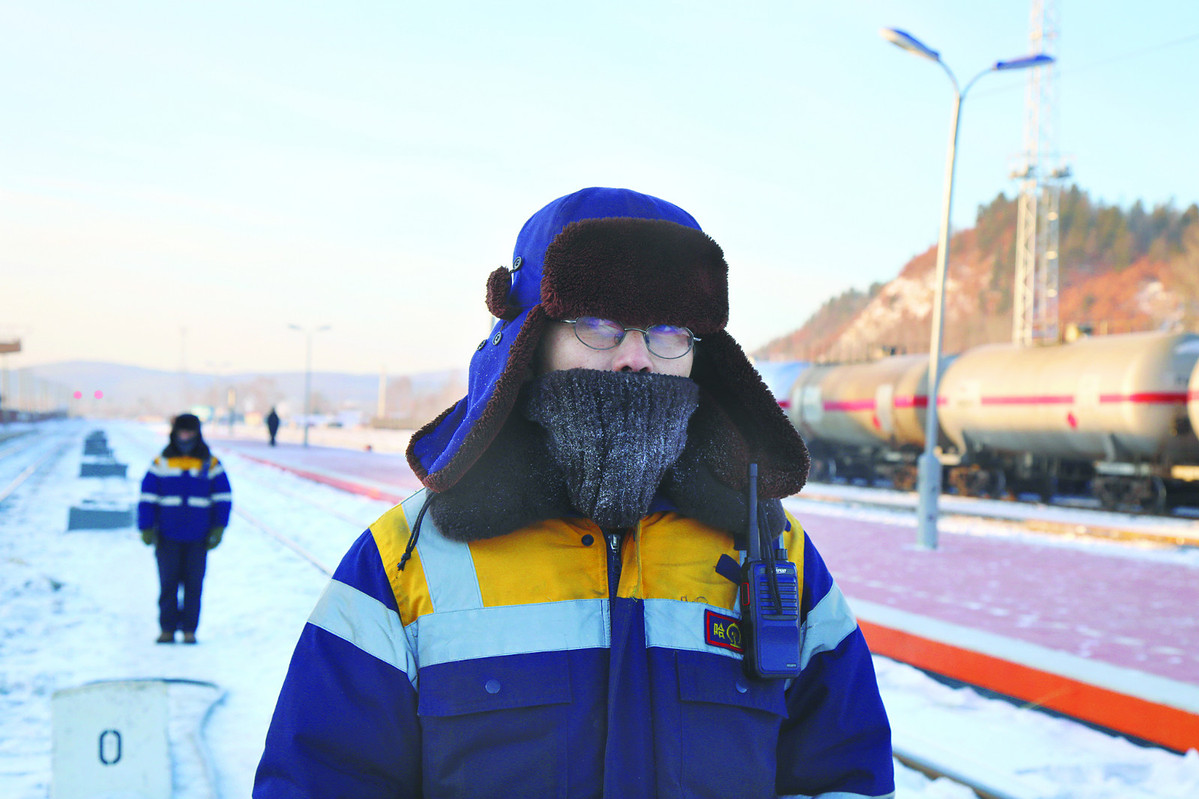 Most passengers have the experience of drinking hot water, washing hands or using the toilet on the train and some of them may also have the question, "Where does the water on the train come from?"
All passenger trains passing Tahe Railway Station in Northeast China's Heilongjiang province need constant supplies of water and the task falls to the railway staff.
Maintaining supplies is no easy job, especially in extremely cold winter.
Railway workers use hoses to fill tanks in carriages and pull them off when tanks are full before trains depart.
Usually it takes about 30 minutes for a three-man team to fill the water demanded for a 16-carriage train.
Temperatures in Tahe county usually hover below -30 C in the winter.
When workers pull the hose off the tanks, there's usually some water left in the pipe which falls onto their shoes and trousers and turns to ice very quickly.
During this year's Spring Festival travel rush, or chunyun, workers in Tahe Railway Station have become much busier.
They have to prepare at least three working suits, gloves and shoes to change after every operation.
"We don't have holidays during the Spring Festival. We only hope to make passengers feel comfortable on their way home," said a railway worker.