Malaysia refuses to be world's 'garbage dump'
Share - WeChat British government says it is 'working hard to stop illegal waste exports'
Malaysia Environment Minister Yeo Bee Yin said on Monday her country will not serve as the "rubbish dump of the world" and confirmed that customs officials had returned 150 shipping containers of scrap plastic to 13 nations.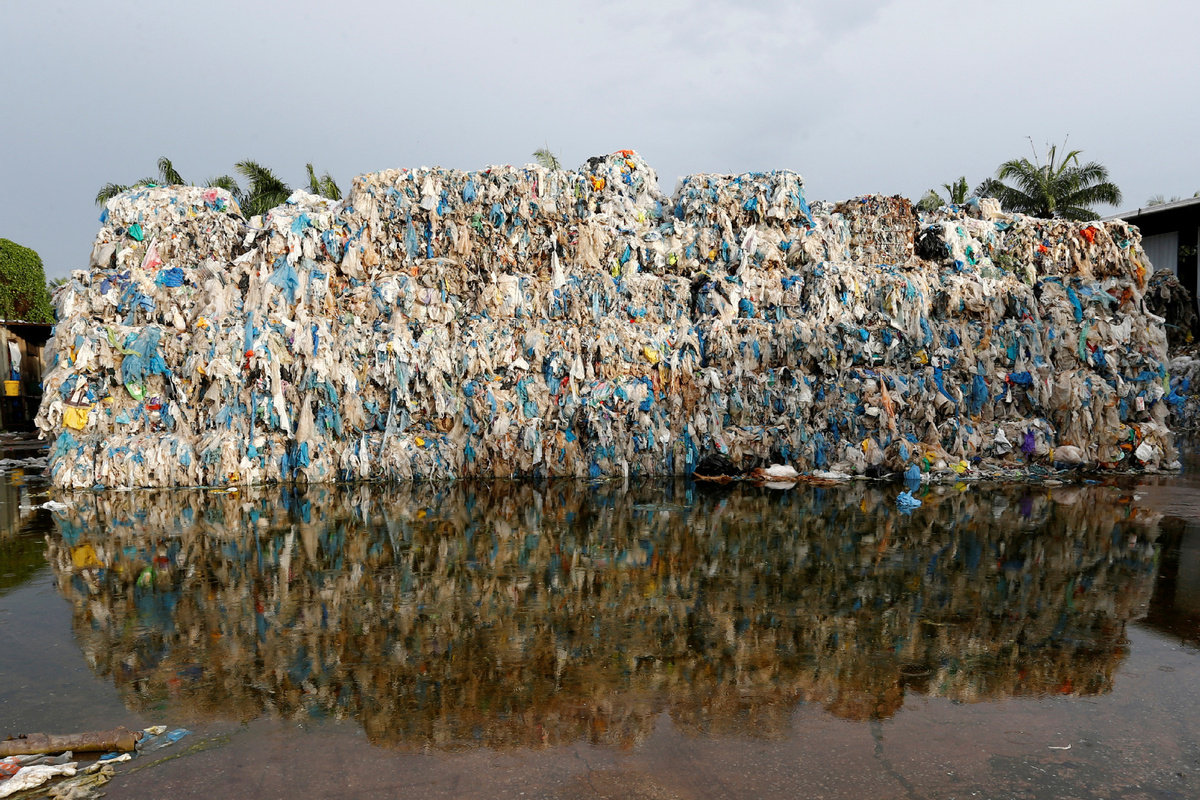 The majority of the almost 4,000 metric tons of waste was repatriated to Europe, with France, the United Kingdom and Spain receiving 43, 42, and 10 containers, respectively. Seventeen containers were returned to the United States, 11 to Canada and five to Japan.
Yeo said an additional 110 containers will be sent back to various nations in the first half of this year.
"Our position is very firm. We just want to send it back. We want to communicate the message that Malaysia is not the dumping site of the world," she said during a news conference in Penang Port in northern Malaysia.
Malaysian authorities notified the UK in November that the containers would be sent back. On Monday, the UK Environment Agency, or EA, confirmed that some of the containers had already been returned.
"We continue to work with the shipping lines and Malaysian authorities to ensure all waste is brought back as soon as possible," an EA spokesman said while adding that the UK government is "working hard to stop illegal waste exports from leaving our shores in the first place".
Last week, the EA announced it had established the Joint Unit for Waste Crime, which is a new task force dedicated to tackling organized waste crime, including the dumping of hazardous materials and the false labeling of waste so it can be exported abroad.
Malaysia has been inundated with foreign scrap shipments ever since China banned certain waste imports in 2018.
Before the ban, China received 45 percent of the world's plastic waste. Exporters are now straining the processing abilities of other Asian nations by sending them waste that previously would have gone to China.
In 2018, Malaysia became the largest new market for foreign plastic waste. From January to July that year, the country received 456,000 tons of plastic waste from overseas, compared with 316,600 tons for all of 2017. Around half of those shipments came from the UK and the US, which both doubled plastic waste exports to Malaysia during that period.
The government responded by halting waste imports in October 2018, though authorities say waste continues to arrive in the country illegally.
Last summer, Malaysia sent back 60 containers bearing 3,000 metric tons of garbage to eight nations, including the UK.
Back then, Yeo said the China ban had "opened up the eyes of the world to see that we have a huge garbage and recycling problem" and she urged developed nations to reevaluate their waste disposal methods.
"Developed countries like UK always prioritize recycling and its people follow suit, but they do not realize these wastes are dumped in our country," she said.
Both Indonesia and the Philippines have also returned containers to waste exporters during the past year.
ANGUS McNEICE in London