New venue showcases marine heritage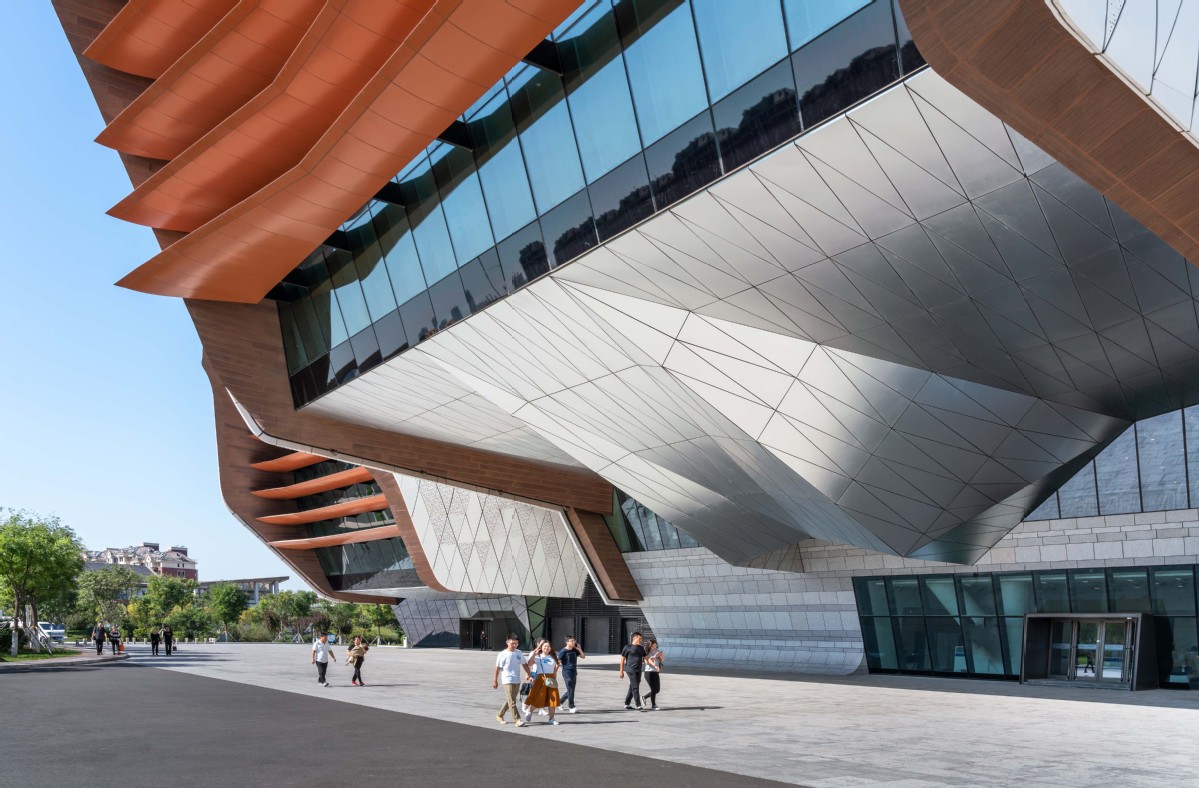 Cox, the founder of Cox Architecture, said: "There are a lot of Australian architects working in China but very few have been given the privilege to do a building of such national importance as this one."
He and his team designed the Australian National Maritime Museum in Darling Harbour, Sydney, and the Western Australian Maritime Museum in Fremantle, south of Perth.
"I can't remember just how many companies competed for National Maritime Museum of China contract, but in the end it was down to five or six, including Chinese firms," Cox said.
"The authorities liked our design concept and selected us along with TADI as the local partners. It was a very good cooperative effort.
"Usually in a project like this, you often see some clashes, whether over the design concept or just personalities, but I can honestly say that was not the case for this project. Everything went better than any of us expected."
He said the brief — to submit a design for a museum reflecting China's maritime history — provided a great degree of flexibility.
"We wanted to know what ships and exhibits would be on display so that we could work on some concepts. We were told not to worry about that, as it would be sorted later."
Anya Meng, an associate at Cox Architecture who coordinated the project, said: "The exhibition halls sit within the landscape, offering views out to nature and its wider context as you navigate through the halls."
A "full immersive experience" is also provided in each exhibition hall, which houses exhibits with specific requirements. "Few museums offer an experience like that," Meng said.
The building can be interpreted as an "exhibition in the landscape", with the halls cantilevering majestically out over the water.
Cox added: "Even when building started, there was no water. The bay the museum is on was empty. Once the building was completed, the area around it was flooded.
"It's amazing when you think about it — so different to how European minds think."
Zhu Ci, from the National Maritime Museum Preparation Office, said the project marks a significant addition to understanding China's maritime history.
"I hope that in time we can develop the museum as a center for marine cultural heritage preservation, marine cultural research and public education on marine knowledge," Zhu said.
"Throughout the long course of history, many of our ancestors living in coastal areas created a maritime civilization as they got to know and exploit the ocean," he said.
"With continuous advancement of shipbuilding techniques and seamanship, maritime communication between China and the rest of the world became more frequent. The creation of the Maritime Silk Road, in particular, led to the ancient Chinese maritime civilization."
Zhu said this civilization "carries the valuable cultural spirit and traditions of the Chinese nation" and has made an indelible contribution to the development of overall maritime civilization.
He said the emergence of such a civilization in China started in ancient times when people began to explore and use the sea.