Disney celebrates Chinese New Year as 'Year of the Mouse'
Share - WeChat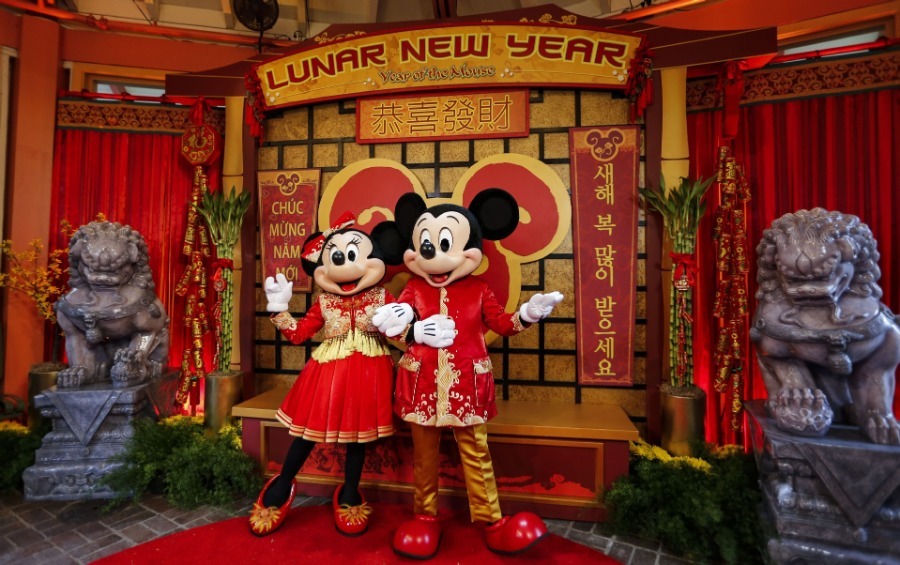 Disney's California Adventure Park was alive on Friday with fat red lanterns with decorative gold tassels waggling from the parapets, festive red banners fluttering from the lampposts, Chinese-themed tablecloths sporting an Asian-style Mickey Mouse silhouette, and even a magnificent display of Chinese fireworks. Chinese culturally-themed performances featured exotic dragon dances and martial arts and thrilled American spectators.
Disney has embraced the Lunar New Year and is happily transforming "The Year of the Rat" into "The Year of the Mouse" -- an opportunity that only comes around once every twelve years. Their California Adventure Park in Anaheim has been transformed as well, with a colorful Lunar New Year theme that has turned the park into a sea of red and gold -- the Chinese New Year's traditional colors -- and a wonderland of festive Asian holiday cheer.
The Chinese New Year, celebrated in most of Asia as the Lunar New Year, falls early this year on Jan 25. It is based on a 12-year Zodiac cycle of characters, with 2020 being the Year of the Rat.