Village hard at work making Spring Festival lanterns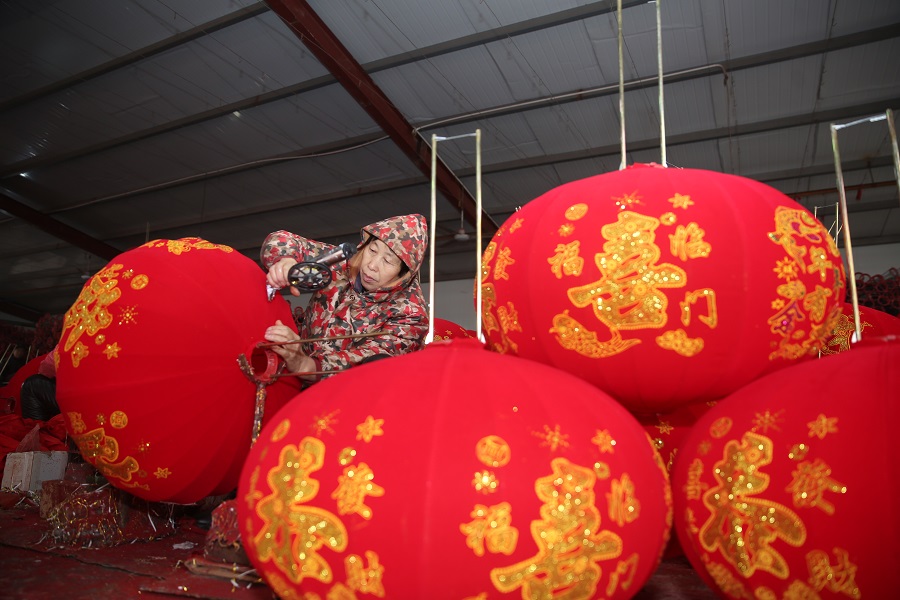 As the rest of the country gears up for the long Spring Festival holiday, one village in Shijiazhuang, North China's Hebei province, is busy making lanterns to decorate households during the festivities that begin on Jan 25 this year.
Tuntou village in Gaocheng district, southeast of Shijiazhuang, is well-known for aptitude in producing 80 percent of the country's total lantern needs, according to hebnews.cn, a local news website in Hebei.
About 90 percent of the village's 6,800 residents are involved in the lantern business, the report claimed.