China, Myanmar have productive exchange during Xi's visit
Share - WeChat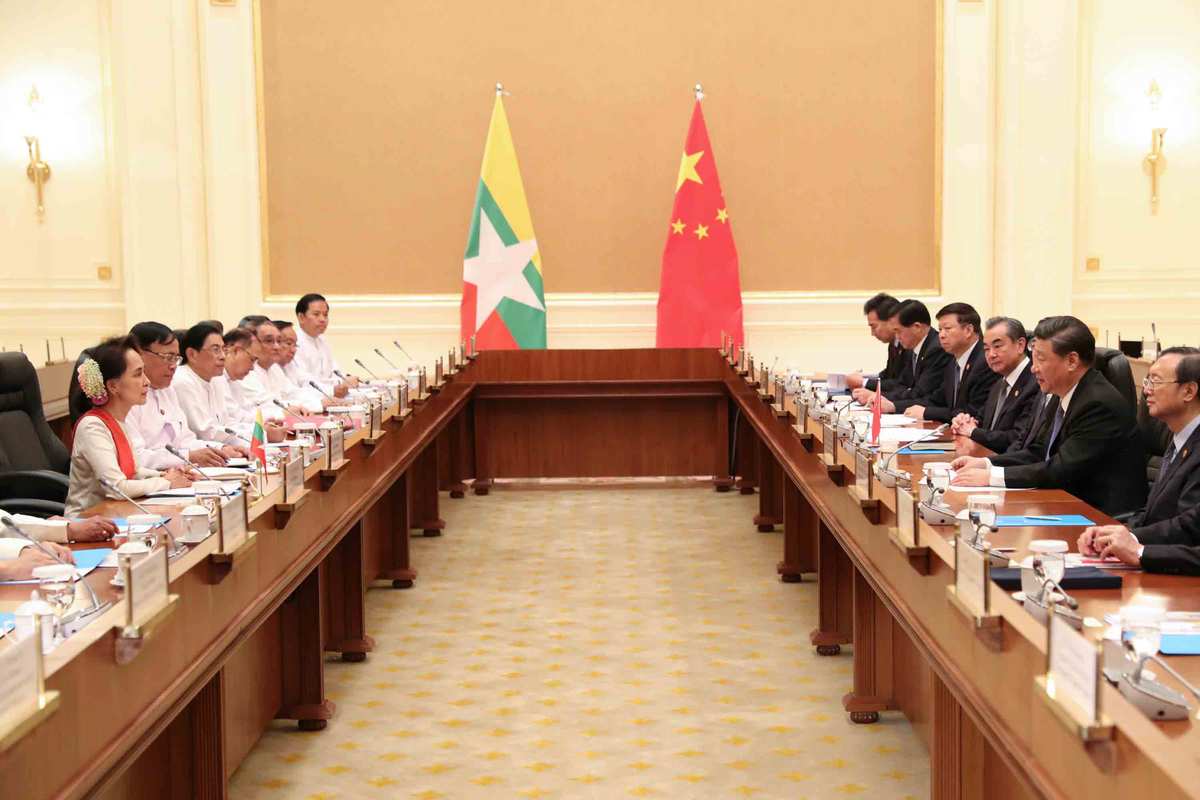 Aung San Suu Kyi welcomed Xi's state visit to Myanmar, saying the visit was a milestone for bilateral relations.

Myanmar would like to promote the building of the Myanmar-China Economic Corridor and enhance cooperation in transport, energy, production capacity, humanitarian and cultural exchanges, border areas and regional affairs, she said.

Some countries intend to interfere in the internal affairs of other countries with such excuses as human rights, ethnicities and religions, and Myanmar will never accept such interference, she said, adding Myanmar hoped China would continue to maintain justice for middle and small countries including Myanmar.

Noting China is a trustworthy friend to Myanmar, Xi said China always respects the development paths of other countries and upholds the principle of non-interference in other countries' affairs.

China will continue to maintain justice for Myanmar on the international stage, and it supports Myanmar in safeguarding its national sovereignty and legitimate interests, Xi added.