Guangdong, Jiangsu GDPs estimated at over 10t yuan in 2019
Share - WeChat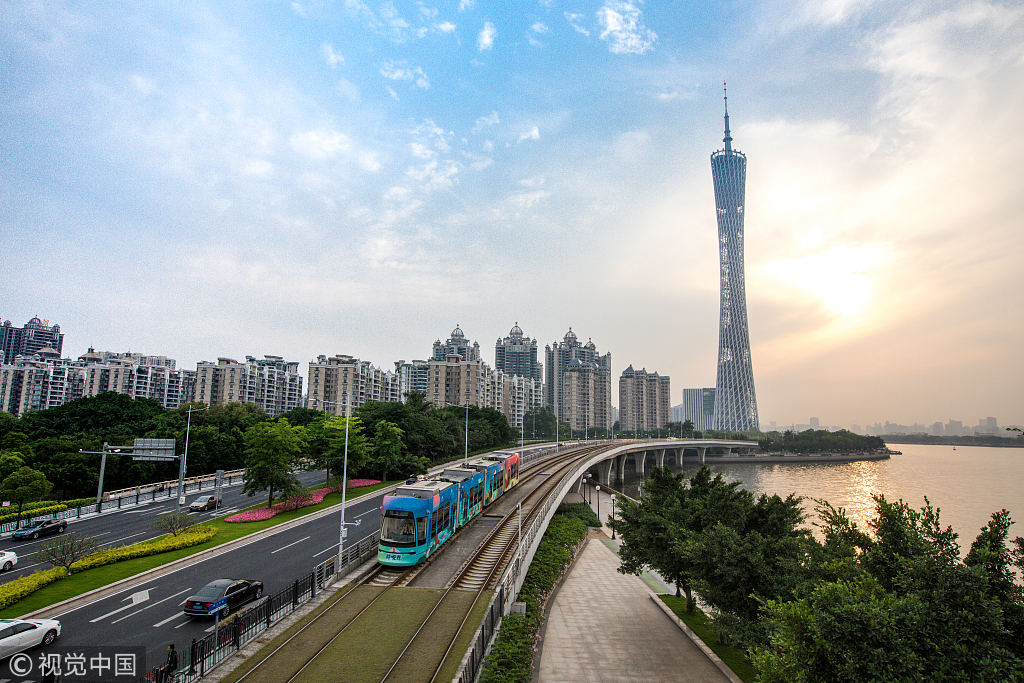 Guangdong and Jiangsu were estimated to generate over 10 trillion yuan ($1.45 trillion) with their respective GDPs for the first time in China, while most provinces have downgraded their economic growth targets according to China News Service.
As for Jan 15, at least 26 of China's 31 province-level regions had published their GDP data for 2019 and annual growth targets for 2020 in their government work reports.
Guangdong's GDP reported an estimated 6.3 percent year-on-year increase, hitting 10.5 trillion yuan — the first time for a Chinese province to enter the 10-trillion yuan club.
Jiangsu witnessed 6.4 percent GDP growth from the previous year, and the city was also expected to reach a total GDP volume of more than 10 trillion yuan.
While Guangdong and Jiangsu took the lead, other provinces still made breakthroughs in GDP growth. As the government work reports estimated, Zhejiang generated 6 trillion yuan of GDP in 2019, a 6.8 percent increase. Henan's economy hit 5 trillion yuan, rising over 7 percent in comparison with the previous year, and the GDP of Hubei recorded 4 trillion yuan for the first time, with growth remaining strong at 7.8 percent.
Faced with the pressure of economic slowdown at home and abroad, and the increase of international uncertainties, most provinces in China were projected to lower their annual growth targets from last year.
Beijing, Shanghai and Guangdong all softened their GDP targets to around 6 percent growth, which were slightly down from 6 to 6.6 percent of the previous year.
Jiangsu also toned down its growth forecast. It was now targeting around 6 percent, down from above 6.5 percent last year.
Li Kanzhen, director of the Development and Reform Commission of Jiangsu province, said that as China was under the pressures of economic slowdown and increasing external challenges, GDP growth rate targets of 6 percent could better maintain the stability and continuity of economic development, citing from China News Service.
"We should not only build momentum for high-quality development, but also make room for a more vigorous economic transformation and upgrading. Therefore, growth at 6 percent provides a solid foundation," he said.
Five provincial-level territories — Chongqing, Hebei, Inner Mongolia, Xinjiang Uygur autonomous region and Jilin — kept their targets unchanged from last year.
Although most provinces slashed growth forecasts, Tianjin, raised its target from 4.5 percent to 5 percent.
Zhang Guoqing, mayor of Tianjin, said the city was now at a critical moment with its economy climbing upwards, and social development still faced severe challenges.
"On the one hand we need to face up to difficulties, on the other hand we need to keep focused and build up confidence for future development," he said.