'Happy Chinese New Year' creates festive atmosphere in Pyongyang
Share - WeChat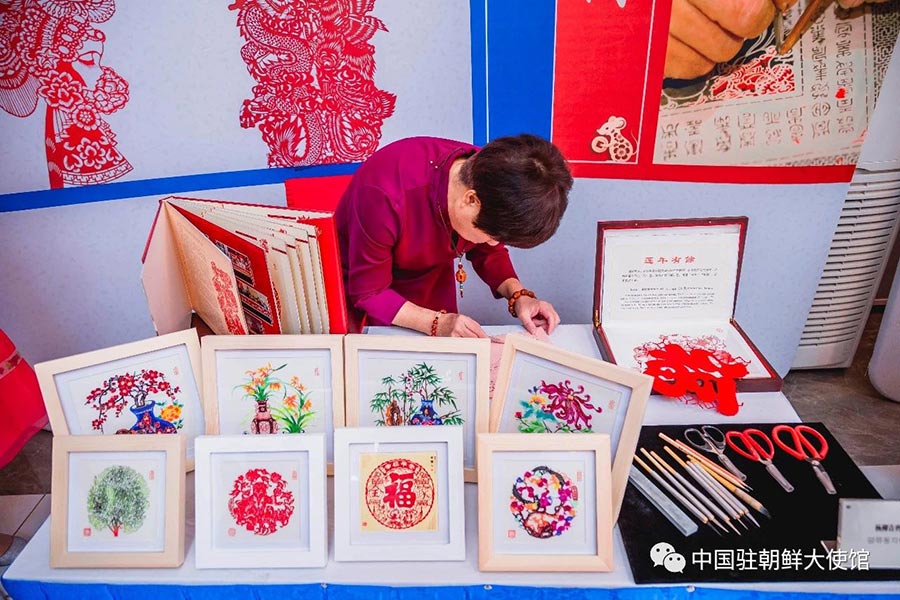 'Happy Chinese New Year' program, which celebrates the Spring Festival with cultural activities all around the world, has spread the joy to Pyongyang, DPRK.
As part of the opening activity, Datongjiang Spring Festival Temple Fair was held at the Pyongyang Diplomatic Hall on Tuesday.
Li Jinjun, China's ambassador to DPRK, Park Geong Il, vice-chairman of DPRK Foreign Cultural Liaison Committee, as well as president of China DPRK Friendship Association greeted guests from all walks of life, as well as envoys to the DPRK, representatives from international organizations, Chinese residing in DPRK, Chinese-funded institutions in DPRK and the media. Intangible cultural heritages from Tianjin were highlighted at the event, where guest sampled street snacks from Tianjin and wished for a prosperous and harmonious new year.