New drama revisits Beijing on eve of liberation
Share - WeChat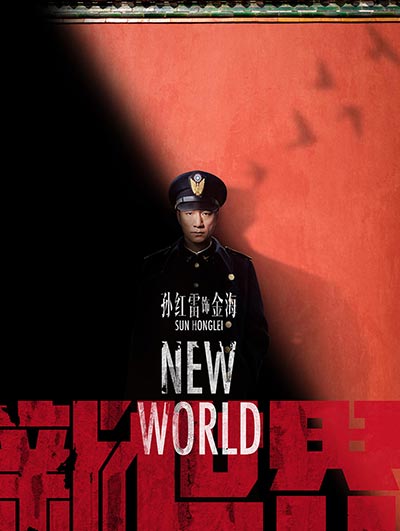 New World, a 70-episode TV series set on the eve of the liberation of Beijing, has made a splash since it began its run on Beijing Satellite TV and streaming sites iQiyi and Tencent Video on Jan 13.
Boasting a stellar cast, the drama gathers actors Sun Honglei, Zhang Luyi and Yin Fang to play three brothers — a prison warden, a Kuomintang secret service agent and a local police officer, respectively.
The story revolves around their choice, whether to stay in Beijing to strive for the Communist Party's New China or flee to the South with the defeated Kuomintang troops.
During a sneak preview recently held in Beijing, writer and director Xu Bing, best known for the critically acclaimed espionage drama The Red, revealed the twisty-turny drama unfolds over the course of 22 days before the People's Liberation Army took Beijing on Jan 31, 1949.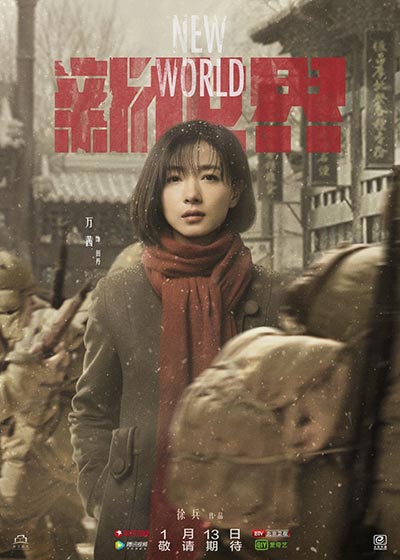 To recreate the city landscape of that time, the crew rented an area of around 270,000 square meters in the outskirts of Beijing to build replicas of Beijing hutong and courtyards, as well as a "prison" with an area of around 3,000 sq m.
Unlike most revolutionary dramas, New World shakes off cliché depictions and employs a thriller-like narrative to develop its nerve-shattering storyline.
A-list actress Zhou Dongyu, known for the runaway hit Better Days, is also in the cast. But her character, the girlfriend of Yin's police officer, is brutally murdered in the second episode.
Depicted as the victim of a serial killer, Zhou's character has stirred discussion online, exemplified by a vote to guess the murderer has drawn many netizens on Douban, the country's top review aggregator for movies and TV series.
Now ranked as the second-highest rated TV series in prime hours, some critics predict the drama may ascend to the top slot in a few weeks.