Shanghai's GDP grows over 6% in 2019
Share - WeChat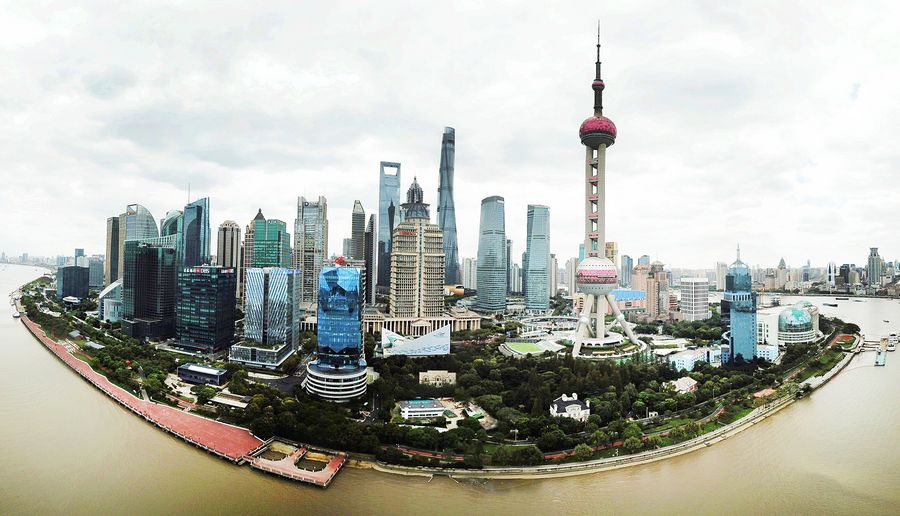 SHANGHAI -- Shanghai's GDP is estimated to grow by over 6 percent in 2019, Mayor Ying Yong said when delivering a government work report at the municipality's annual legislative session on Wednesday.
Despite rising risks and uncertainties in the global economy, the economic structure of China's financial hub continued to improve, with the added value of the tertiary sector accounting for more than 70 percent of the GDP last year.
More than 589,000 new jobs were created and the registered unemployment rate was 3.6 percent in 2019.
The per capita disposable income in Shanghai grew by 8.2 percent for urban residents and 9.3 percent for rural residents last year, with the latter recording faster growth than the former for eight consecutive years. The city's CPI is estimated to increase by 2.5 percent in 2019.
The city remains as a top investment hotspot, with the number of new foreign investment projects in 2019 rising 21.5 percent from the previous year.
The amount of contractual and paid-in foreign capital grew by 7.1 percent and 10.1 percent, respectively. The number of new regional headquarters and R&D centers of multinational corporations increased by 50 and 20, respectively.
As a key financial center, Shanghai further opened up its financial sector with a series of new regulations. The total turnover of financial markets in 2019 in Shanghai rose 17.5 percent to 1,933 trillion yuan (about $280 trillion), and the e-commerce gross merchandise volume increased by 14.5 percent.
Shanghai has kept its position as the city with the largest total trade volume through its port. The container throughput of Shanghai Port, which totaled 43.3 million TEUs (twenty-foot equivalent units) last year, has ranked first in the world for 10 consecutive years, according to the report.
For 2020, the city forecasts its GDP growth at around 6 percent, while the CPI is projected to rise by around 3 percent.
It strives to establish itself as an international economic, financial, trade and shipping center and put in place the framework of a center of innovation in science and technology with global influence, according to the report.