Concert celebrating Chinese New Year held in Singapore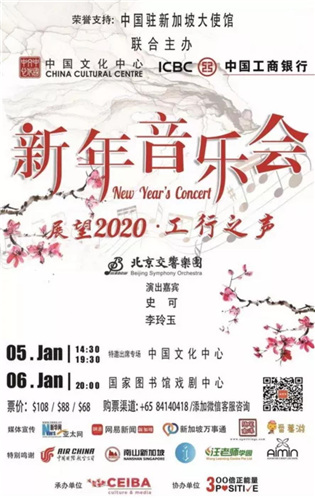 The China Cultural Center in Singapore presented the 2020 New Year Concert to mark the upcoming Spring Festival with renowned vocal artists and a symphony orchestra on Jan 5.
Hong Xiaoyong, China's ambassador to Singapore; Que Xiaohua, cultural counselor of the Chinese embassy in Singapore; Xiao Jianghua, director of the China Cultural Center in Singapore and Hu Fang, director of the Industrial and Commercial Bank of China's Singapore branch, attended the event, along with over 500 guests.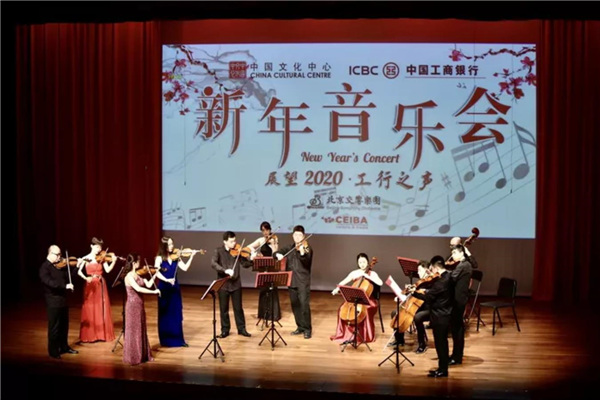 The Beijing Symphony Orchestra presented a series of well-acclaimed pieces, including classical works by Mozart, Elgar, Vivaldi, and cinematic music by Joe Hisaishi and Monty Norman.
Singer-actress Shi Ke and Li Lingyu won a wide round of applause with their performances of Song of the Shepherd and Ode to Beauty. The evening concluded with a symphonic choir performance of the patriotic song, Me and My Motherland.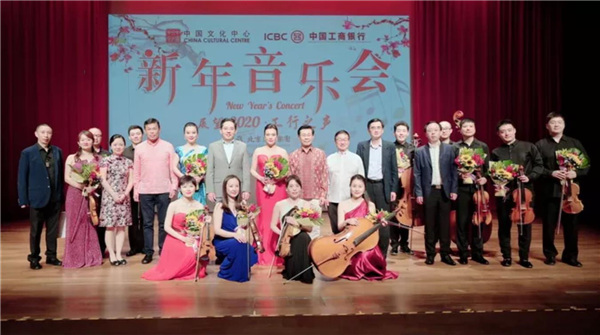 Ambassador Hong spoke highly of the concert. Xiao, director of the cultural center, said the institution has hosted numerous activities in the hope of creating a platform to invite everyone to learn about Chinese culture.
The New Year's Concert will continue to be an annual key project hosted by the China Cultural Center in Singapore.