Powering a cleaner, brighter future with biogas
Share - WeChat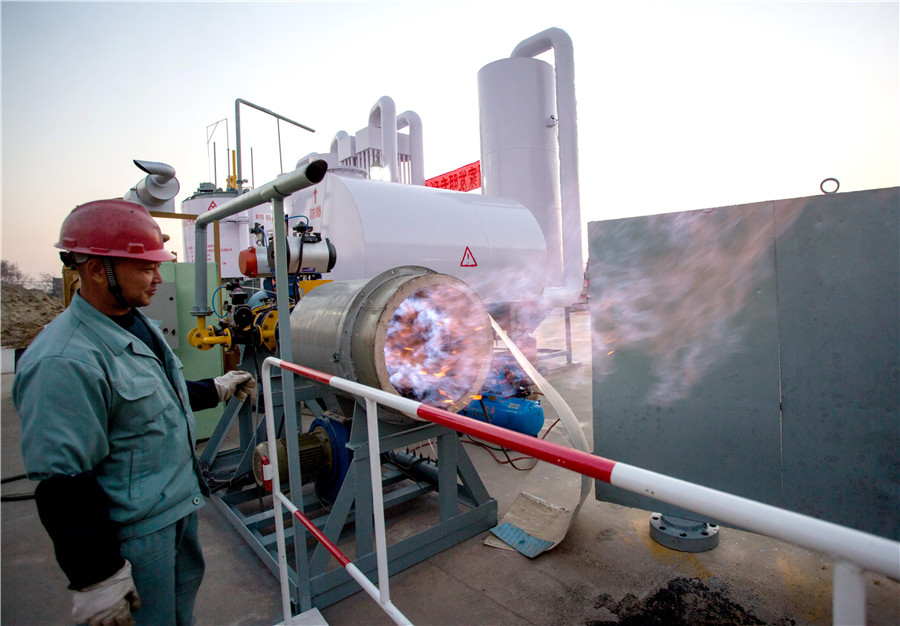 China considering more measures to increase the use of less-polluting fuels and achieve sustainable development goals
Instead of hauling urban waste to landfills, China is hoping to turn the trash into a billion dollar business.
Organic waste such as food scraps, animal waste, and agriculture crops can be decomposed to produce a mixture of methane and carbon dioxide. They can soon become an important renewable energy source and be used for heating or powering your car.
More importantly, the waste-derived biogas produces clean fuel without polluting emissions, helps reduce the country's heavy reliance on fossil fuels like coal and oil and produces fertilizers for crops.
That's a large part of the reason why the Chinese government is increasing its bet on the industry to diversify energy sources and curb carbon emissions.
Last December, the National Development and Reform Commission and nine other central departments rolled out new guidelines to support the country's biogas growth.
Measures include prioritizing the use of biogas, launching favorable tax plans, encouraging improvements in the industrial chain, and many others.
The goal was to expand biogas production to over 10 billion cubic meters by 2025 and over 20 billion cubic meters by 2030.
That means the emerging industry will play an increasingly important role in China's energy sources. A report by Sinolink Securities estimates China's natural gas consumption is likely to hit 476.6 billion cubic meters by 2025.
"China has an abundant source of organic waste ... about 2.2 billion metric tons of animal waste and about 700 million tons of agriculture crops... well enough to support the production goals. Our estimation is even more positive. Those organic wastes can support biogas production of about 160 billion cubic meters," said Zhang Dayong, secretary general of the China Biomass Energy Industry Promotion Association.
China started attempts on this front several years ago. From 2015 to 2017, the Chinese government has been offering financial support to scale production of biogas and has supported 63 projects in total.
However, only five have started commercial operations by 2017, with annual gas production reaching about 57.6 million cubic meters. In 2019, China's production of biomethane is estimated at 60 million cubic meters.
"China is still at a very early stage in developing the biogas industry," Zhang said.
"Tech barriers, a lack of successful business models, high production costs and low profit returns... those problems are hindering China's biogas development," he said.
Zhang said that further technological breakthroughs are needed for more advanced production in the industry. He said at this time, methane accounts for 50-70 percent of biogas produced, far lower than the industry standard of 90 percent.