Music concert 'Three Phantoms' to debut in Beijing
Share - WeChat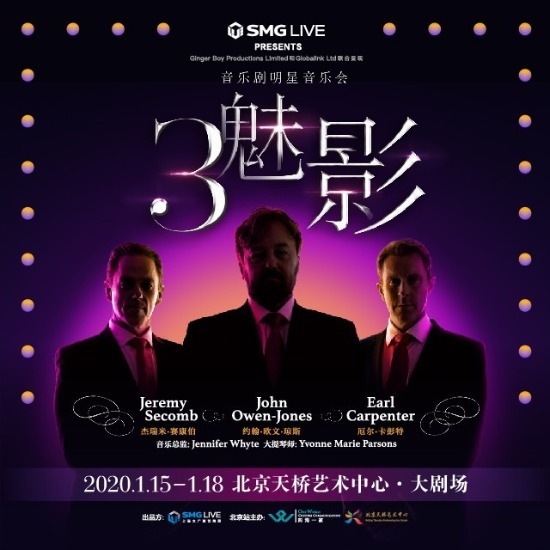 Three Phantoms, a glittering music concert presented by SMG Live, will debut in the Chinese mainland at the Beijing Tianqiao Performing Arts Center (TQPAC) from Jan 15 to 18 with five performances.
Featuring three leading top-class singers, namely Jeremy Secomb, John Owen-Jones and Earl Carpenter, the show extracted ideas from the world-famous "The Phantom of the Opera," where all three leading singers have played the protagonist "Phantom."
The 140-minute show will bring audiences in Beijing a wide range of classic songs from musicals, such as "Gimme, Gimme, Gimme" from the musical "Mamma Mia," "Evermore" from Disney's "Beauty and the Beast," "Unexpected Song" from the musical "Song and Dance" and "Stars" from "Les Miserables."
The show, which received acclaim from more than 100,000 audiences from around the world since 2009, will include solos and a chorus of singers accompanied by a cellist and a pianist.
Tickets for the performance are now available on the official website of the TQPAC (www.tartscenter.com).