Beach events prove a global draw
Share - WeChat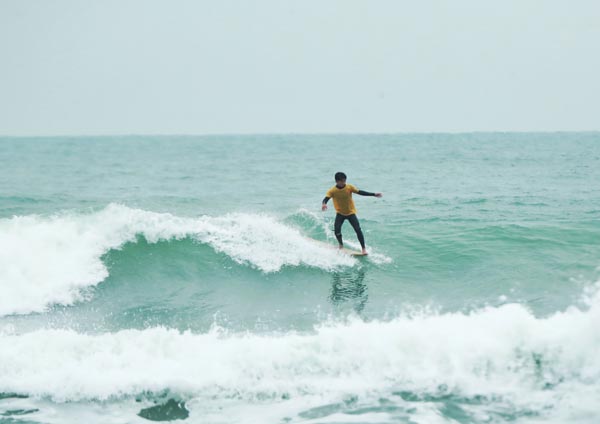 The surfing industry in China has witnessed a boom in popularity in the last few years.
The first Hainan Wanning Riyue Bay International Surfing Festival kicked off on Nov 6, 2010. This was the first real step toward making the then relatively unknown surfing destination grow into what has now become the surfing capital of China.
The SWATCH Girls Pro China, part of the Association of Surfing Professionals (now known as the World Surf League) Women's World Longboard Tour, brought the world's best female longboard surfers to Riyue Bay in October 2011, placing the venue in the international spotlight.
The International Surfing Association hosted the 2014 ISA China Cup in Riyue Bay, attracting surfers from Australia, Argentina, Brazil and many other countries to showcase their skills on the waves. This was also the first time that China entered a surf team in an international competition.
Surfing competitions have boomed ever since, hitting beaches in Guangdong province's Shenzhen and Shandong province's Qingdao.
On Nov 19, the first "China Sports Lottery" Asian Surfing Championship kicked off in Guangdong's Shantou city. This attracted more than 400 surfers from Singapore, Sri Lanka, Japan, Iran, Afghanistan, China and other Asian countries.
Related: