Just off the speedin' track
Share - WeChat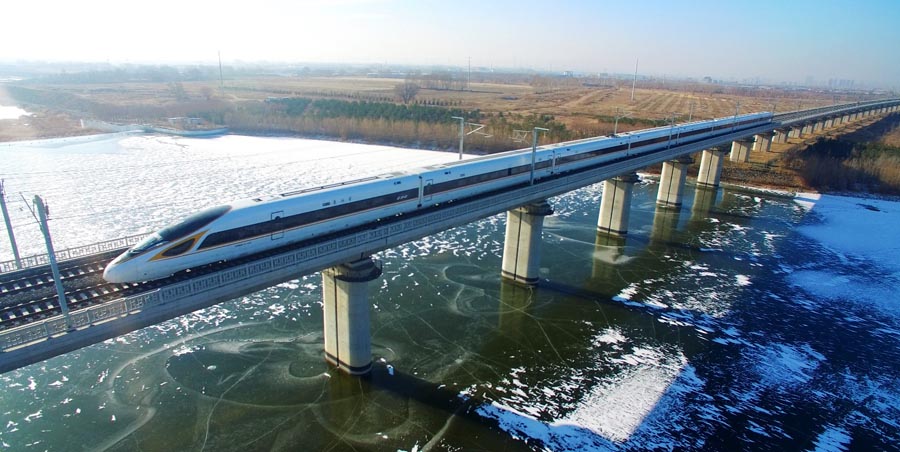 New high speed rail links have brought China's northern regions to within a couple of hours' travel from the nation's capital, and there is plenty for tourists to see along the way, Yang Feiyue reports.
The recent launch of a high-speed rail service has stirred up the wanderlust of Chinese travellers looking for seasonal thrills.
China's biggest online travel agency, Ctrip, reports that searches for winter tourism products along the route covered by the Beijing-Zhangjiakou high-speed train have more than quintupled since the service began running on Dec 30. The 174-kilometer high-speed railway track has reduced the travel time between the two host cities of the 2022 Winter Olympics from more than three hours to around an hour.
Approximately 30,000 passengers used the service on its first day of running, according to the Beijing Railway Bureau.
At the same time, two services connecting Zhangjiakou with Datong in Shanxi province and Hohhot, capital of the Inner Mongolia autonomous region, also began operating on the same day, bringing the rich tourism resources of the country's northern regions within two hours' reach of Beijing.
There are many natural and historical attractions worth exploring along all of the routes, so let China Daily be your guide to what's on offer.