Move to end HK's educational bias welcome: China Daily editorial
Share - WeChat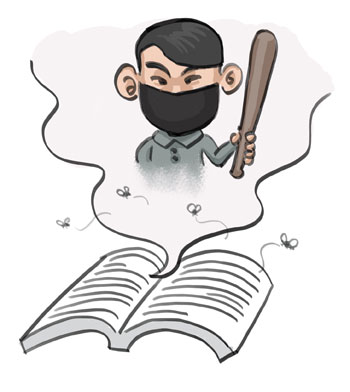 Although many people might have missed the news given the media's focus on the more sensational headlines and eye-catching images of the latest rioting in the city, Friday provided a snippet of information that could be a positive development for Hong Kong's future stability.
With 17 votes in favor, 11 votes against and no abstentions, the seemingly mundane news that the Legislative Council Panel on Education has approved the proposal to establish a committee to study, evaluate and supervise the teaching of general education and the influence of the teaching materials used for the subject is a welcome, if belated, move to assess the influence of what children in Hong Kong learn about Today's Hong Kong and Modern China. These are two of the six topics covered by the course, which is a compulsory part of the education for 6- to 18-year-olds in the special administrative region.
The passing of the proposal is a remarkable breakthrough in itself, given the overwhelming resistance to the many previous efforts in this direction. It indicates that the lasting turmoil in the city has convinced some lawmakers to change their minds. Presumably, they have finally awakened to the fact that strengthening oversight of what young people in the SAR learn can prevent them being led astray.
It is no secret that most of the general education textbooks and classes, which have been outside the supervision of the Hong Kong Education Bureau since the course was launched in 2009, depict the SAR and central governments in a negative light. Or that they portray the United States and United Kingdom as being the epitome of the modern state.
No wonder so many of those detained by the Hong Kong Police since the unrest started in June last year, mostly for violence, illegal gathering and debasement of the national flags, are students.
The excuses they have given to the courts when applying for release on bail, which range from not wanting to change their traveling plans to preparing for exams, have laid bare the failure of their general education, which instead of cultivating them to be responsible, law-abiding citizens has only served to turn them into callow lawbreakers.
If the committee can really fulfill its desired duties, it has the potential to prevent the anti-government forces from adulterating the textbooks and teachings, particularly in the controversial general education.
But considering the anti-government forces are still universal in organs and bodies such as the Hong Kong Examinations and Assessment Authority — which is independent of the education bureau but decides which parts of the textbooks are tested — and the Hong Kong Professional Teachers' Union, the committee represents only the very first step to put Hong Kong's education back on the right track.
Most Viewed in 24 Hours
China Views