Thousands mourn in Baghdad Iranian, Iraqi commanders killed by US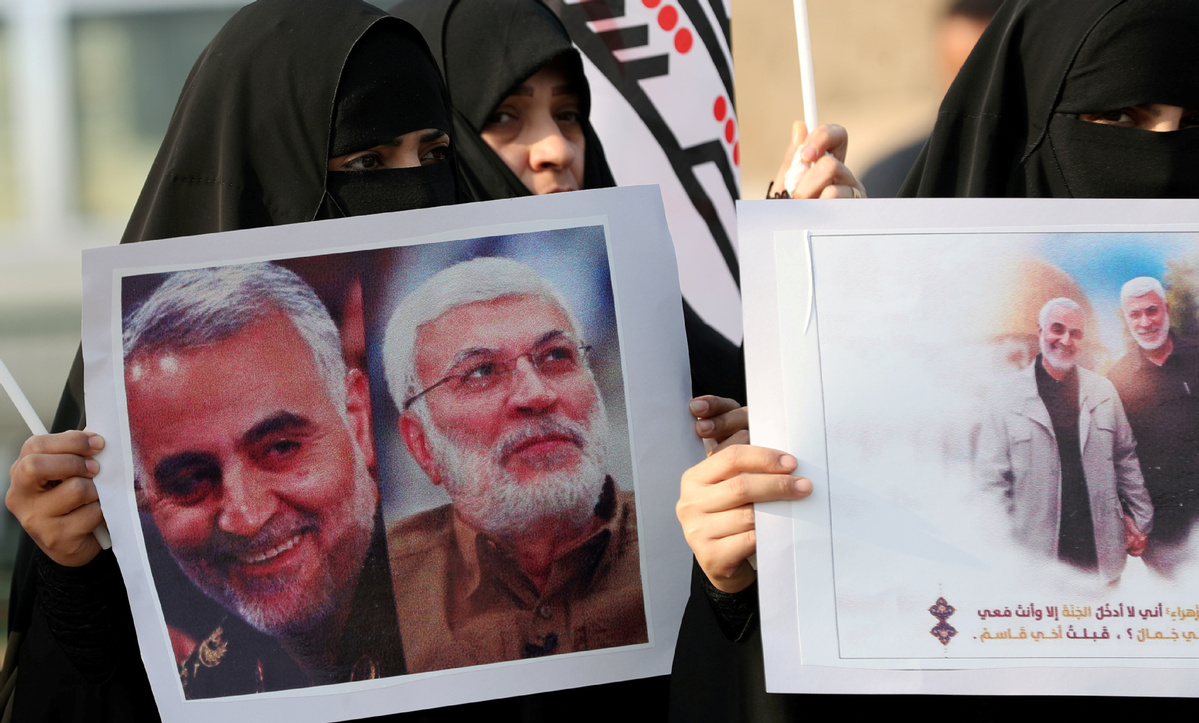 BAGHDAD - Thousands of mourners on Saturday participated in a funeral of Qasem Soleimani, a senior Iranian commander, and Abu Mahdi al-Muhandis, deputy chief of Iraq's paramilitary Hashd Shaabi forces, who were killed in an US airstrike in Iraq's capital Baghdad.
The procession of military vehicles carrying the coffins were surrounded by thousands of mourners chanting anti-US slogans in the holy Shiite district of Kadhmiyah in northern Baghdad.
Later on, the funeral procession headed to Jaderiyah district in southern Baghdad.
The funeral was held under tight security measures and many of Baghdad's main roads and bridges were blocked in advance to protect the mourners.