Lego looks to brighten its brand presence with 80 new stores this year
Share - WeChat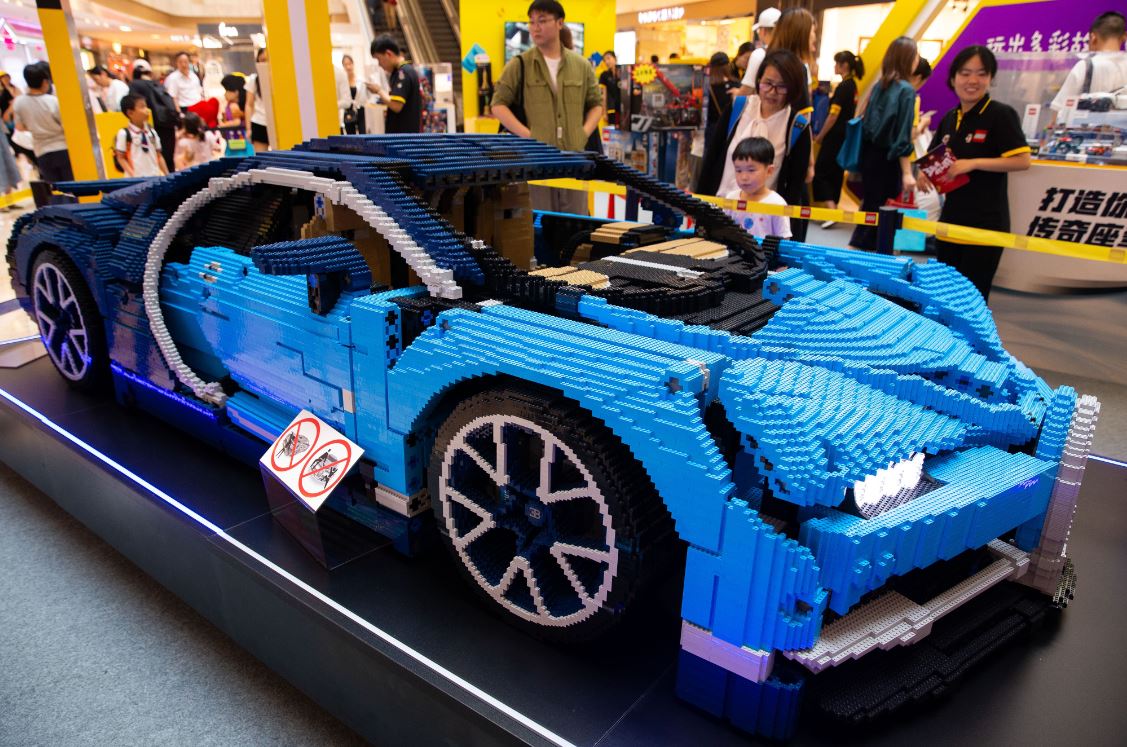 Ahead of the approaching Year of the Rat, the Lego Group, one of the world's leading manufacturers of toys and play materials, has unveiled two new Lunar New Year sets-Lion Dance and Chinese New Year Temple Fair.
The launch of the toys follows on from the success of popular sets Dragon Boat Race, Dragon Dance and Chinese New Year's Eve Dinner, which were also created to mark Chinese festivities.
The sets also come complete with eight figures including lion dancers and a man in a rat costume.
The new Lego sets, featuring Chinese traditional cultural elements, which were rolled out in China and Asia-Pacific markets on Dec 26 and globally available this month, are part of the Danish company's efforts to get closer to young Chinese consumers.
"Playing helps children acquire some of the skills and personal characteristics they need to be successful in the future, including creativity, problem-solving, collaboration and resilience," said Lego CEO Niels Christiansen.
"Ideally, you can acquire those skills through play. We can play a big role in that," he added.
Lego invests heavily in innovation, with at least 60 percent of products renewed every year, which is quite a challenge and hard to achieve for an established toymaker, said Christiansen.
But strength and capacity to excite kids are at the heart of Lego. "It keeps us fresh because it is new," he said.
The priority for Lego in China is to enhance its brand presence and make it more accessible to Chinese families.
Since the launch of its first flagship store in Shanghai in 2016, the group has set up three flagship stores and 140 certified stores in more than 20 cities on the Chinese mainland, according to Lego's data.
In 2019, Lego opened 73 new stores in 16 cities in China and will open 80 new stores this year. The company opened its first certified store in Northwest China in July last year.
About 42 percent of its certified stores are located in emerging first-tier cities such as Chengdu in Sichuan province and Wuhan in Hubei province. About 12 percent are in second-and third-tier cites including Hefei in Anhui province, Changchun in Jilin province and Wuxi in Jiangsu province.
By the end of 2020, Lego expects to operate 220 stores in China, a pace that shows the toy retailer's ambition to penetrate further into the country's second-and third-tier cities.
The Chinese market achieved double-digit growth in the first half of 2019 for the private, family-owned company, which had stores in 35 cities in China by the end of last year.
Revenue for the period grew 4 percent to 14.8 billion Danish krone ($2.18 billion) compared with the same period of the previous year, according to Lego's financial returns for the first half of 2019 released earlier last month.
The CEO said Lego's global e-commerce will double over the next four years. But in China, the growth will come from both physical stores and digital channels.
"For us, physical bricks will always be at the center. When kids come to toy stores, magic happens. We can use digital channels to enhance that, but we always know it all starts with a brick," he said.