Chasing the scent of growth
Share - WeChat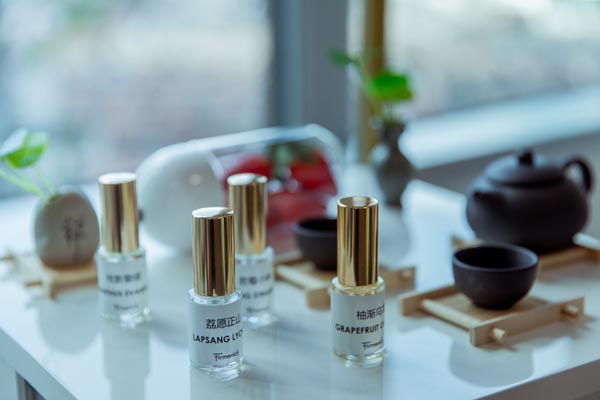 Leveraging tech
Just like many other industries, the use of emerging technologies has also helped to drive the development of the perfume industry.
According to Forbes, IBM Research and scent-maker Symrise worked together to debut the world's first AI-developed scent in 2018.
Technology such as VR, AR and AI have also been adopted to help improve consumers' purchasing experiences, from testing fragrances to facilitating the creation of customized scents.
But industry players insist that technology will always play a peripheral role and cannot replace humans.
"It is possible to know precisely the consumer demand through big data and algorithmic processing. However, the fragrance industry is not driven by technology, but culture. This industry is focused on experience," says Han.
"Perfumers are irreplaceable. Their experience and taste are the key elements in the process of creating fragrances. It is a highly subjective process of artistic creation, and it is not duplicable."
Contact the writer at wang_ying@chinadaily.com.cn
Related:
Most Popular