BeiGene protects the world with affordable Chinese therapies
Share - WeChat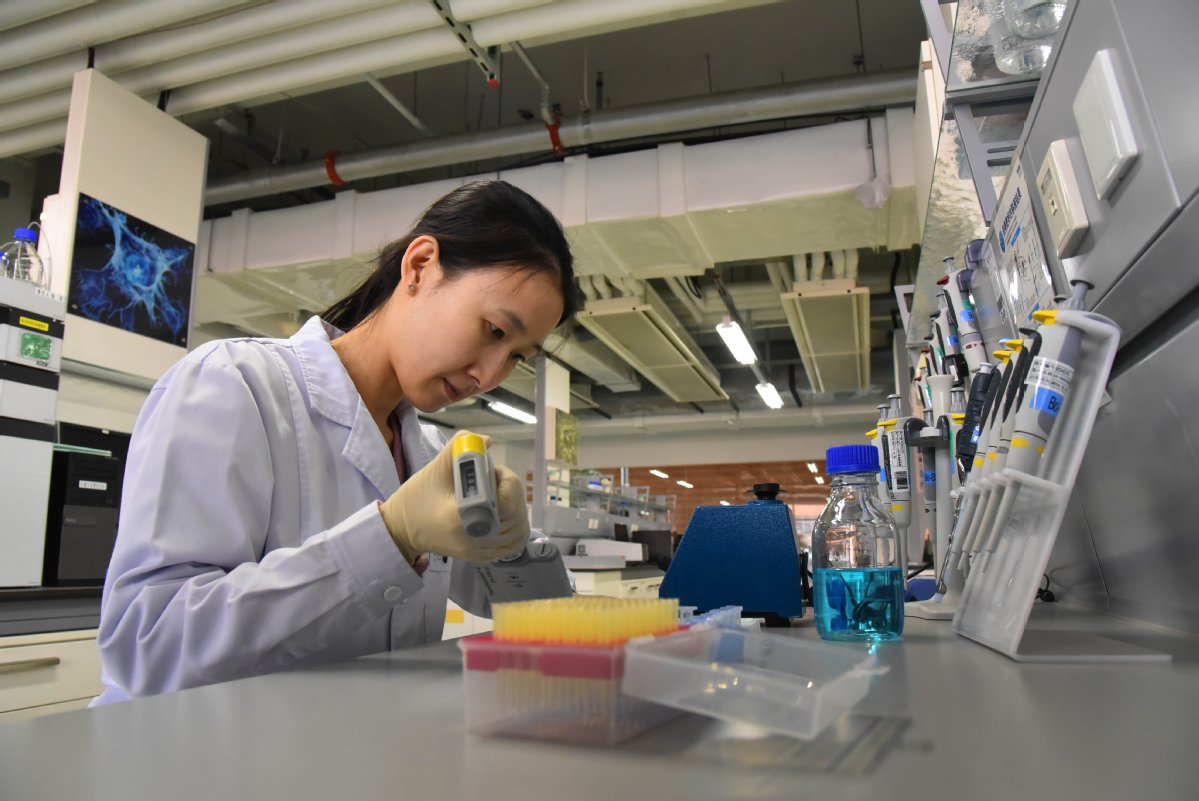 BeiGene Ltd, a Chinese biopharmaceutical company focusing on cancer therapeutics, is basking in the glory of receiving the approval of the United States Food and Drug Administration in November for its independently developed new cancer therapy. It is the first-ever Chinese drug company to have received such an approval.
It's a big deal because the US market is massive. And BeiGene's achievement could inspire many other Chinese drug companies to confidently go global.
Wu Xiaobin, 58, BeiGene's president, is aware of the implications. As one who oversaw the rise of BeiGene to global spotlight, he feels he is on the right track to realize his career dream-contributing to the rise of innovation forces in the Chinese pharmaceutical industry.
The USFDA's accelerated approval for BeiGene's Brukinsa (zanubrutinib) capsules, for the treatment of adult patients with mantle cell lymphoma who have received at least one prior therapy, received positive media coverage in China and elsewhere.
For, it marked a milestone in the Chinese pharmaceutical industry. The drug is the first compound discovered in China to have received the FDA's Breakthrough Therapy designation, representing a significant milestone for not only BeiGene but China's pharmaceutical industry.
Wu said the company decided to focus on independently developed therapies because it does not make much sense any more to be on the sidelines as the forces of innovation gather momentum across industries, especially in innovative drugs and biomedicine.
The fillip for this trend, Wu recalled, came from China's medicine regulatory reforms that started in 2015.
In Wu's view, foreign companies' entry into the China market on the back of the reform and opening-up policy changed the landscape of the Chinese pharmaceutical and healthcare industry.
The policy brought in new concepts and practices to the academic, clinical and business communities, and helped ignite pharmaceutical innovation and boosted generic drug quality in China.
However, China must rely on innovative and patented drugs independently developed by its own pharmaceutical companies to ensure that its people could have easy access to affordable and high-quality medication, he said.
"It is okay for a small country to rely on drug imports, but (it's) not okay for a big country as China with 1.4 billion people," he said, adding he is very excited about the latest developments in China's pharmaceutical industry, which is evolving at a high speed, surprising everyone.
"Both the medical community and the regulators are quite open-minded to changes and reforms," he said.
"From the central government to different levels of local governments, and to industry, people are very keen to develop China's own innovative drugs."
Although China started from almost scratch to establish an industry chain for innovative drugs, it is catching up very fast in related fields such as basic research, clinical trial, factory production, commercialization, and quality control.
Chinese innovative drug companies have been developing very fast with increasing innovation capabilities, he said.
In 2017, China became a full member of the International Council for Harmonization of Technical Requirements for Pharmaceuticals for Human Use, an organization that standardizes global drug regulations.
In a recent report, global consultancy McKinsey also concluded China's pharmaceutical industry is undertaking a critical transformation toward high-quality and innovation-focused development, as reflected by the explosion of new drug and clinical trial approvals in recent years. An increasing number of approvals are for drugs or therapies from Chinese companies.
Since late 2018, Chinese biomedicine companies have shown the world their capabilities in PD-1/PD-L1 inhibitors with two homegrown treatments, which is a field where both domestic and foreign pharmaceuticals are still in a race. The emerging therapeutics revolutionize cancer treatment as they help the immune system to target and kill tumors.