Universal healthcare in Africa is achievable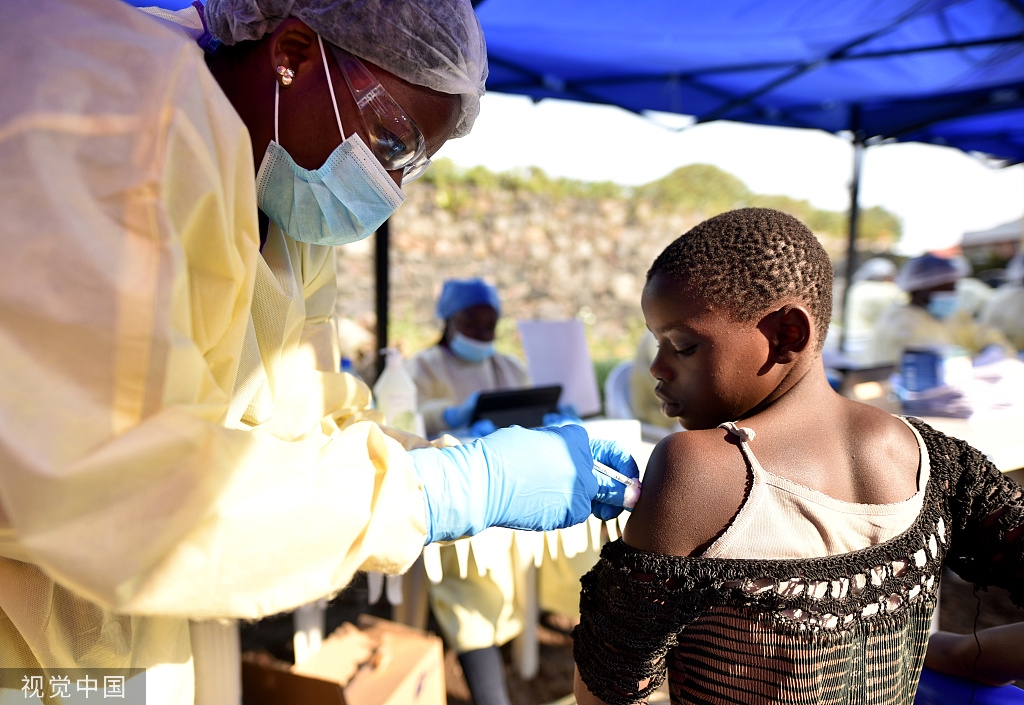 Africa's population is expected to reach 2.5 billion people by 2050, posing a serious threat to the continent's peace and security strategy, and also its long-term policy on universal health coverage.
In view of this looming challenge, the African Union, which has 55 member states, made a significant commitment to global health recently by ensuring that everyone gets the needed health services without any financial hardship.
However, the call made in Addis Ababa, Ethiopia, for action on a universal health crisis in Africa has become global rhetoric with minimal progress.
About half of the world's deaths of children under age 5 occur in Africa. It has the highest maternal mortality rate, while tuberculosis and malaria, as well as diarrheal and other preventable infectious diseases and HIV/AIDS, continue to pose a serious threat to the health of the continent.
Africa is also struggling to eradicate undernutrition among its children and pregnant women. Treating noncommunicable diseases in Africa has also been an issue due to the high cost of treatment.
An article in the Financial Times said healthcare systems in Africa have been designed to fight conditions or diseases such as diarrhea, tuberculosis and malaria, and are not prepared to handle the rise of noncommunicable diseases, such as cancer and respiratory diseases.
The World Health Organization has said noncommunicable diseases are a silent epidemic in low-and middle-income countries, accounting for 75 percent of deaths related to noncommunicable diseases worldwide. Furthermore, the WTO said Africa is expected to see 3.9 million deaths a year related to noncommunicable diseases by 2020, a rise of more than 20 percent.
Though the statistics are shocking, universal healthcare in Africa is achievable. The AU needs to fully adopt the United Nations' 2030 Agenda for Sustainable Development Goals. The key goals need to be fully implemented by all African countries.
First, they should work toward meeting the first goal: no poverty. Statistics show that about 8 percent of the world's workers and their families were living in extreme poverty as of 2018. In sub-Saharan Africa, the figure stood at 38 percent. A continent cannot achieve universal health when almost half of its working population lives in extreme poverty.
Second, all African countries should strive to achieve the second goal: zero hunger. Africa remains the continent with the highest prevalence of undernourishment, affecting one-fifth of its population (more than 256 million people). Another 770 million faced severe food insecurity in 2017.
Third, the implementation of goals regarding clean water and sanitation, and reduced inequalities, need to be a priority for Africa.
African countries should also adopt modern technologies to face challenges related to the health crisis on the continent. It should rely more on digital tools for early detection as well as patient management.
Finally, research on treatments for communicable as well as noncommunicable diseases needs to be adequately funded. Universities should come up with programs and courses that fully integrate research on how to solve the crisis.
Africa has the best proposed policies on how to solve the healthcare crisis. All that needs to be done is the implementation of policies through the integration of modern technologies, as China and other countries have done. By implementing the sustainable development goals and other strategies, African countries can attain their desired objective of achieving the universal health goal.
The author is senior policy adviser at the Africa Policy Institute. The views do not necessarily reflect those of China Daily.