Modern take on an ancient art
Share - WeChat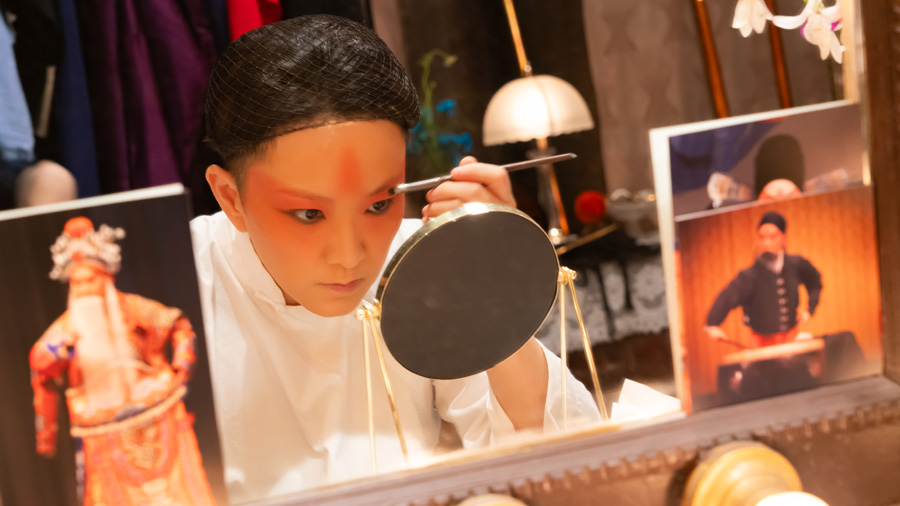 Peking Opera, once mostly followed by the elderly, is gaining popularity among younger audiences today, thanks in part to the efforts of Wang Peiyu, Zhang Kun reports in Shanghai.
When it comes to promoting the ancient performance art of Peking Opera to the masses, there are few practitioners out there that can compete with Wang Peiyu, who has been nicknamed Yu Laoban, or "Boss Yu", by her fans.
The term laoban in Peking Opera refers to a highly popular star who is usually the leader or central figure in a performing troupe.
But what is most impressive about the 41-year-old is her ability to connect with the younger generation and share with them the beauty of Peking Opera. To do so, she leverages the power of Chinese short video app Tik Tok to share stories about the performance techniques of Peking Opera troupes, how heroes typically laugh and how singers create their hairstyles. She has more than 760,000 followers on Tik Tok, and nearly 1.5 million on Sina Weibo. Each of her posts are liked and shared by thousands of users.
"There are two types of people in the world," says Wang.
"There are those who love Peking Opera, and those who still have no idea that they like it."
On Dec 16, a legion of young fans turned up at the Shanghai Grand Theater and sang along as she belted out the famous song from an extract from the Three Kingdoms during the final leg of her 2019 national tour concert.
"It is hard to imagine that this is a Peking Opera show," said one review by the Shanghai-based news portal, The Paper. "All the seats in the stalls, balcony and third floor were filled, with many young faces shining with excitement."