HK's priority remains restoring order: China Daily editorial
Share - WeChat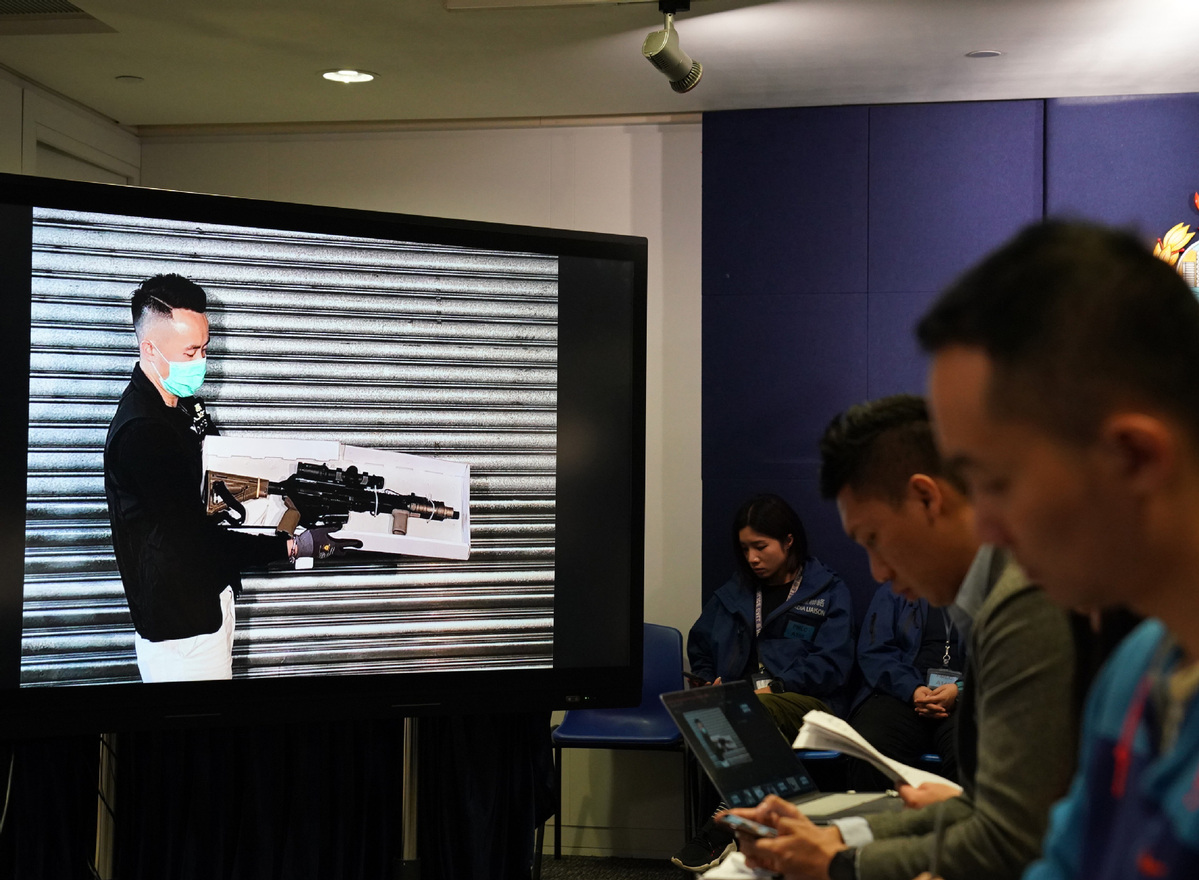 Christmas should have been a season of goodwill in Hong Kong as people usually choose to spend the holiday with families or their loved ones in a peaceful and festive atmosphere. Yet both Christmas Eve and the Christmas Day were marred by violence as the black-clad rioters sought to disrupt residents' lives again.
On Christmas Eve, violence returned to the streets of Hong Kong as large groups of masked black-shirted rioters assaulted police officers and passers-by, vandalizing shops and restaurants in various popular shopping districts. And the mob violence and vandalism continued on Christmas Day as the rioters thronged shopping malls again.
Chief Executive of the Hong Kong Special Administrative Region Carrie Lam Cheng Yuet-ngor expressed her indignation at the behavior of the rioters on Christmas Eve, saying many people as well as tourists coming to Hong Kong were disappointed that their festive celebrations had been ruined by "a group of reckless and selfish rioters".
"Such illegal acts have not only dampened the festive mood but also adversely affected local businesses," she said in a Facebook post.
Indeed, many Hong Kong residents have looked elsewhere for some festive cheer. In a reversal of the usual trend, there was a surge in the number of people heading to neighboring Shenzhen on Christmas Day.
It seems that since the demonstrations broke out in June, hardly a holiday or weekend has passed in the SAR without some kind of violent disturbance. But unlike the picture being painted by many Western media outlets, which seek to portray the majority of Hong Kong residents backing the rioters, the city is being held hostage by a minority of reckless and selfish rioters, mostly young people.
Contrary to Western media reports of overwhelming condemnation for the police for what they claim is the use of excessive force, there was a 70 percent increase in the number of applicants to be auxiliary police officers from June to November.
Some of the young masked blackshirts in Hong Kong have obviously lost their sense of direction: They are ruining both the prosperity and the future of their own homeland by staging mob violence again and again.
In pursuit of the hollow and, despite their claims to the contrary, valueless political agenda they are trying to advance in Hong Kong, they are exposing the ugliest face of street politics which denies democracy and freedom of speech to those who do not agree with their views.
Disapproval for some social values does not compose the boundary of freedom of speech. In contrast, the boundary they are seeking to establish by means of violent intimidation is an attack on freedom and democracy.
What happened in the past two days is a clear reminder that putting an end to the violence and chaos, and restoring social order is still the most important task for the SAR.
Most Viewed in 24 Hours
China Views