China installs 22,300 toilets at tourist destinations in 2019
Share - WeChat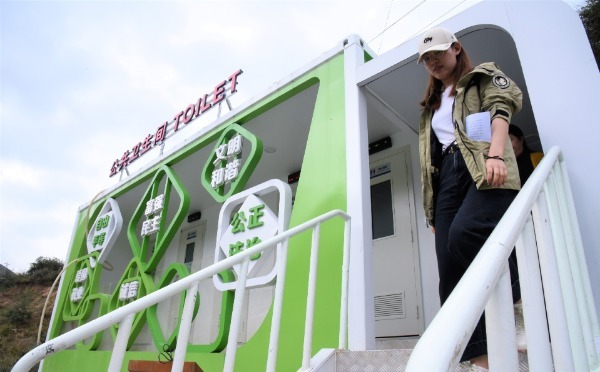 A total of 22,300 toilets were installed or renovated at tourist destinations in China this year, accounting for 117 percent of the annual target, said the Ministry of Culture and Tourism (MCT) Tuesday.
The number of newly installed or upgraded tourist toilets has reached 52,600 since 2018, or 89 percent of the 2018-2020 target, said Li Hong, an official with the MCT.
The ministry also partnered with Baidu to develop an online toilet map for tourists, which helps them to find the nearest toilets, including accessible ones, through the Baidu Map app.
Around 98,000 tourist toilets have been marked on the digital map to date, according to Li.
China launched a "toilet revolution" in 2015 to increase the number and raise the standard of toilets at tourist sites.