Diversion project slakes northern need for water
Share - WeChat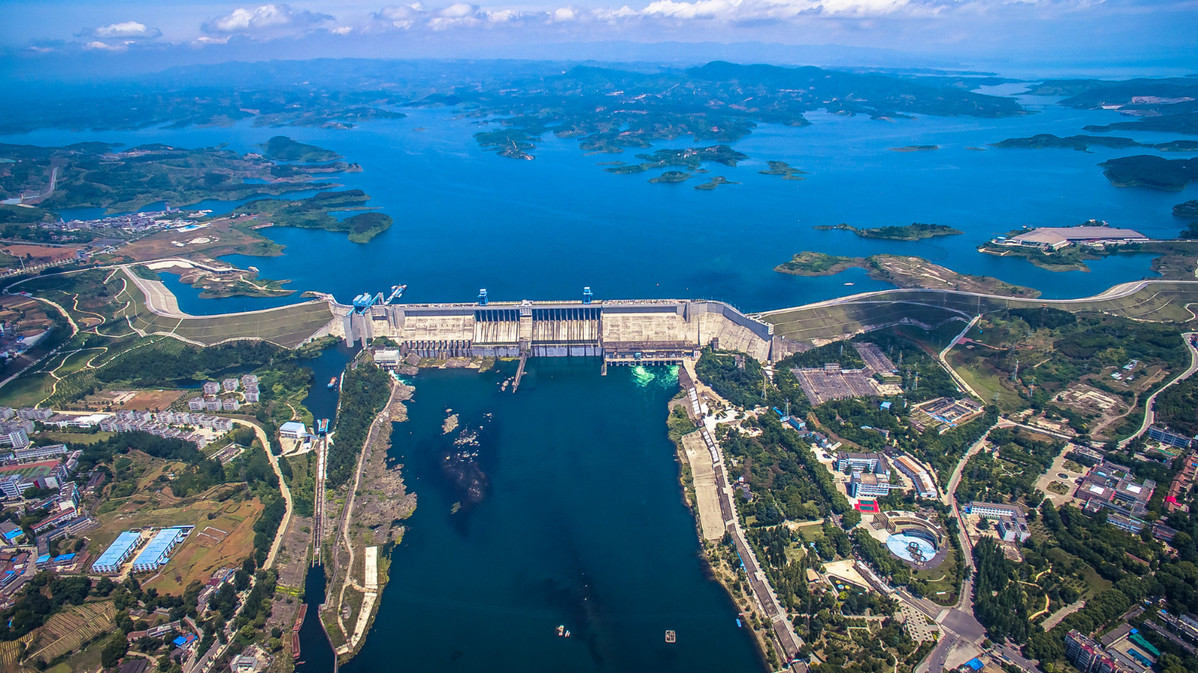 The south's abundant resources are rectifying unbalanced distribution. Wang Keju and Zhao Yimeng report from Danjiangkou, Hubei.
In the living room of Zhang Hongan's two-story house in Shiyan city, Hubei province, stand a battered desk and several old wooden stools, which seem at odds with the marble floor, leather sofa and modern appliances.
However, it's not unusual to find old items in the well-designed neighborhood that is home to 160 families who moved to higher ground 10 years ago. They relocated to ensure the viability of the South-North Water Diversion Project-the world's largest such undertaking-which carries supplies from the Yangtze River in China's south to the drought-prone north.
In 2009, the walls of the Danjiangkou Reservoir-the start of the middle route of the diversion project-on the Hanjiang River were raised to 176.6 meters as the water level rose to 170 meters.
More than 345,000 locals like Zhang, mostly farmers who lived in the area around the reservoir, moved to about 600 government-built villages across the central provinces of Hubei and Henan to avoid being flooded out of their homes.
The 68-year-old left his old wood-and-brick house and resettled on the outskirts of Shiyan, bringing along the tattered furniture that has accompanied him for over 20 years.
"I'm not a penny-pincher who is unwilling to purchase new things. It's just not easy to totally abandon my old home and community comforts. I kept this old stuff to help me rebuild my life from scratch," he said.
Even though there were hard feelings initially because people had to say goodbye to the land that had nourished them, they were compensated with new apartments equipped with running water, internet connections and indoor toilets-amenities lacking in their old homes. They were also given relocation money and skills training to help them adjust to their new lives.