Ireland courts more Chinese investments
Share - WeChat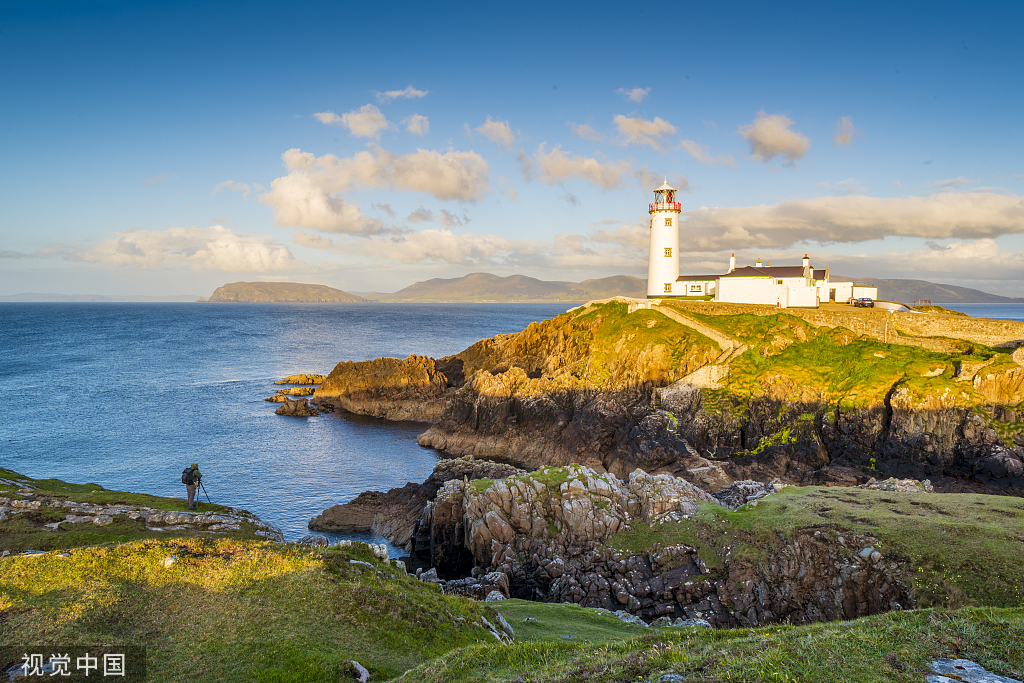 Irish governmental agency highlights many strengths, and EU gateway idea
The recent surge in Chinese investment in Ireland is a testimony to the promising outlook for bilateral investment cooperation, a senior Irish official said.
A number of Chinese enterprises see Ireland as an ideal gateway to the European market and a solid base for technology innovation, said Martin Shanahan, CEO of the Industrial Development Agency Ireland, or IDA Ireland, the country's inward investment promotion agency.
In the first half of this year, Chinese direct investment in Ireland rose 75 percent year-on-year to $142 million, contrasting with a 26-percent decline in Chinese direct investment in Europe, according to law firm Baker McKenzie.
This surge comes at a time when headwinds that are riddling global cross-border investments are expected to continue.
"We see more and more Chinese companies internationalizing. We want to ensure that if they are thinking about Europe as a destination, then Ireland is the first location they think of," Shanahan said.
In the post-Brexit landscape, the IDA Ireland's value proposition for foreign direct investment, especially Chinese investment, is extremely attractive, he said, citing the solid mandate received by Leave campaigners in the United Kingdom's general election on Dec 12.
"As the only English-speaking country in the (post-Brexit) EU with access to talent across the region and the common law system, Ireland will be uniquely placed to assist Chinese investors," he said.
Once Chinese enterprises set up establishments in Ireland, a stable European Union member, they can operate without impediment within the whole EU market, Shanahan said.
What makes Ireland different from other EU member economies are its "extraordinary" pro-business environment and being an English-speaking country. These factors make it easier for many Chinese investors good at English to do business, he said.
Policy stability, talented labor force, especially in the tech and pharmaceutical sectors, and consistent and transparent taxation regimes are the key ingredients of Ireland's pro-business environment, Shanahan said.
According to IDA Ireland's report Facts of Ireland released in September, the country has a young and educated population, about one-third of whom are under 25 years old. In Ireland, 56.3 percent of people in the 30-34 age-group have tertiary educational qualifications, versus 40.7 percent for the EU on average, the report said.
Moreover, in terms of ease of paying taxes, Ireland ranked fourth among the 190 economies that PWC and the World Bank Group surveyed for the Paying Taxes 2020 report.
"The track record that Ireland has in the area of foreign direct investment gives great confidence to investors in Europe that Ireland is the right place to set up and do business," Shanahan said, adding Ireland is home to many multinational corporations' EU headquarters, such as Apple and Google.
In late November, Chinese biomedical company Wuxi Biologics announced its subsidiary Wuxi Vaccines was planning to invest $240 million to build a vaccine production facility in Dundalk, Ireland. This followed Wuxi Biologics' $359 million greenfield project announced last year.
Wuxi Biologics exemplifies how Chinese investors and Irish stakeholders could achieve win-win cooperation, Shanahan said.
Wuxi Biologics could leverage Ireland's strength as one of the world's largest pharmaceutical exporters to build its vaccine plant and gain access to the whole European market. For its part, Ireland has attracted a fast-growing Chinese company, he said.
Looking ahead, the biggest growth potential for Chinese investors looking at Europe lies in Ireland's pharmaceutical and technology sectors, particularly medical technologies, Shanahan said.
"Our technology sector spans all aspects: hardware, software and the internet. So I think Chinese companies looking at Europe can consider Ireland for any aspect of technology."
Attracting more Chinese investment is strategically important for Ireland to diversify its inward investment portfolio, as China will be an even more important source of foreign investment as the country keeps growing steadily, Shanahan noted.
He said IDA Ireland would encourage Chinese enterprises seeking to expand in Europe to look at the country. His agency, he said, would support their investments.
Throughout the life-span of foreign businesses, IDA Ireland provides them with both "soft supports" such as introducing agencies and research centers they to need to work with, and "hard supports", such as subsidies for hiring more local people, to make doing business in Ireland as easy as possible, he said.